Win passes to see As Above/So Below in Chicago or Indianapolis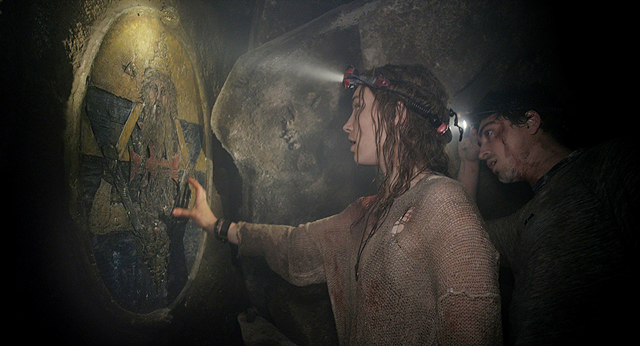 Who knows what lies in the catacombs beneath the streets of Paris? You can find out by winning a pair of passes to see 'As Above/So Below' in Chicago or Indianapolis. Read the rules to find out how to enter!
UPDATE: This offer is now closed. Follow CliqueClack on Twitter, Facebook, Google+ and Tumblr for contest alerts, reviews and breaking news.
CliqueClack has partnered with Universal Pictures to offer readers in Chicago and Indianapolis an opportunity to attend an advance screening of the new thriller As Above/So Below starring Perdita Weeks, Ben Feldman, and Edwin Hodge.
Miles of twisting catacombs lie beneath the streets of Paris, the eternal home to countless souls. When a team of explorers ventures into the uncharted maze of bones, they uncover the dark secret that lies within this city of the dead. A journey into madness and terror, As Above/So Below reaches deep into the human psyche to reveal the personal demons that come back to haunt us all.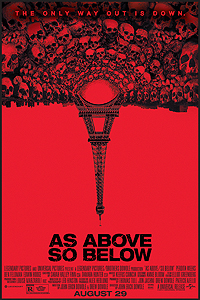 The screenings will take place Thursday, August 28, 7:00 PM at the following locations:
Showplace ICON, Chicago ALL CHICAGO PASSES HAVE BEEN CLAIMED.
AMC Castleton Square, Indianapolis
A very limited number of passes will be awarded for each location through a random drawing. To be eligible, please read and follow the directions.
Comment on this post ONLY with your location of choice: CHICAGO or INDIANAPOLIS. You must use ONLY one of these options. Any additional commentary WILL result in your entry being disqualified. We will be looking specifically for the options given.
Include your FULL NAME (First and Last) and email address on the entry form (NOT in the comment box!). Double check your email address before submitting. If your email address is misspelled, you will not receive passes should your entry be selected.
ONE entry per person/per email address will be accepted. CliqueClack has the right to discard any duplicates or comments that appear to be duplicates. Multiple comments from a single person will result in complete disqualification. As this is not a random drawing, only one person per couple needs to comment. Keep these offers fair for everyone!
Entry period will end at Midnight, August 22nd.
If you have no intention of using the passes, please don't bother leaving a comment. If the studios see that passes we are given to award to our readers are not being used, they will not want to offer us passes for future screenings. Please be considerate!
Please note that passes do not guarantee seats at the screening. Seating is first come, first served so plan to arrive early. CliqueClack has no control over the total number of passes distributed, and is not responsible for seating arrangements at the theater.
Have a look at the trailer below and then let us know where you want to see the film. As Above/So Below opens in theaters August 29.
Photo Credit: Universal Pictures