CliqueClack has free passes to see Anna Karenina in DC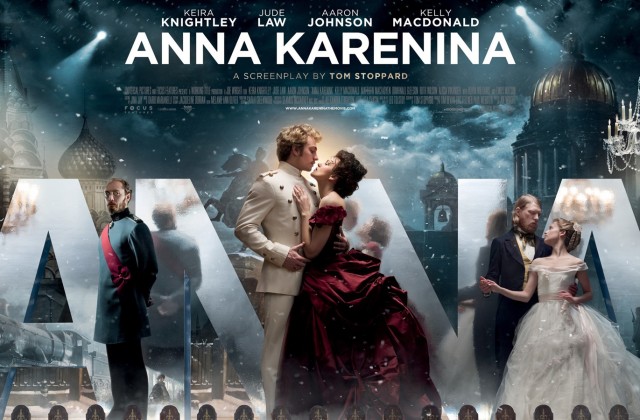 Keira Knightley fans – CliqueClack is giving away passes to the advance screening of 'Anna Karenina' in Washington DC. Find out how to get yours!
**This giveaway is now closed.**
Washington D.C. movie and literature fans — CliqueClack, in partnership with Focus Features and Allied Integrated Marketing, is offering free advance screening passes for two to the new Focus Features film Anna Karenina starring Keira Knightley, Jude Law and Emily Watson. The film is based on the classic Leo Tolstoy novel that explores the capacity for love that surges through the human heart, while illuminating the lavish society that was imperial Russia in 1874. We have a very limited number of passes and all you need to do is leave a comment below to have your name placed on a list. Our DC correspondent Jeremy Fogelman will greet you at the door of the AMC Georgetown, located at 3111 K Street NW. The screening will be held on Wednesday, November 14 at 7:30 PM. Passes are available on a first come, first served basis and do not guarantee you a seat, so please plan to arrive early. Leave your comments below — your name must be on the list to receive the pass — and we hope to see you at the movies!
Photo Credit: Focus Features