Have a scary new year with passes to see Paranormal Activity: The Marked Ones in MD or DC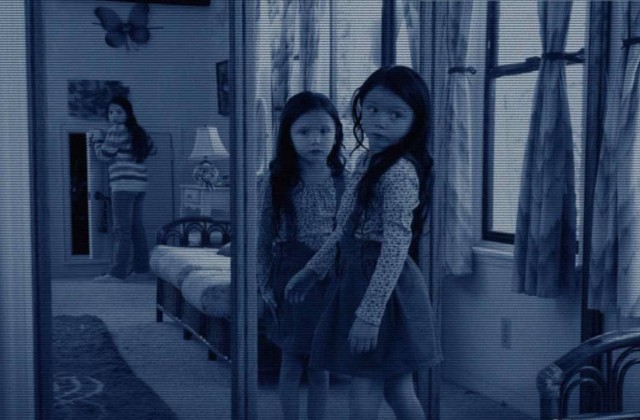 We wish you a Happy BOO Year with passes to an advance screening of 'Paranormal Activity: The Marked Ones' in Baltimore or DC. Find out how you can scare up a couple of passes!
CliqueClack has partnered with Paramount Pictures and Allied Integrated Marketing to offer readers in the Baltimore and DC areas an opportunity to attend an advance screening of the new film Paranormal Activity: The Marked Ones, a spin-off from the popular Paranormal Activity series. The new film follows Jesse (Andrew Jacobs) who has been "marked" and begins to be pursued by mysterious forces while his family and friends try to save him.
The screenings will be held on Thursday, January 2 at 7:00 PM at the following locations:
Regal Gallery Place, 707 Seventh Street NW, Washington, DC 20001
AMC White Marsh, 8141 Honeygo Blvd., White Marsh, MD
A limited number of passes are available for each screening. All you need to do is comment below with only BALTIMORE or DC as your comment. You MUST include your full name and correct email address in the appropriate spaces of the form to be eligible for this offer. Do not put your email address in the actual comment box! ONE comment will be accepted per person/per email address. All duplicate comments will be disqualified. CliqueClack reserves the right to disqualify any comments that appear to be duplicates. We want everyone to have a fair chance at obtaining tickets to these events. Passes will be distributed on a first come, first served basis. Please note the film is rated R – no one under 17 will be admitted without a parent or guardian.
IMPORTANT: If you have to edit a comment to include the information required, we will not be notified of your edit. You will need to leave a second comment with the information. These comments will not count as duplicates.
Please note that passes do not guarantee you seats at the screening. CliqueClack has no control over the total number of passes distributed by the studio, and is not responsible for seating arrangements at the theater. Please plan to arrive early as screenings are often overbooked to ensure a full house.
Have a look at the trailer, and then let us know which screening you'd like to attend. Paranormal Activity: The Marked Ones opens on January 3rd.
Photo Credit: Paramount Pictures