Did ABC's Scandal contribute to Private Practice's cancellation?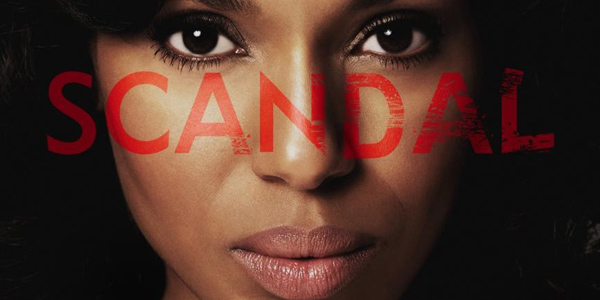 It seems everyone has gone "Scandal" crazy, but did Shonda Rhimes' new hit cost "Private Practice" its life? In this week's Clacking in Color, the hip column about ethnic diversity in Hollywood, writer Jaylen Christie wonders if Rhimes bit off more than she could chew.
Whew, the past two weeks have been rather busy for me, but rest assured, I'm back with a new installment of Clacking in Color in addition to some good news! During those two eventful weeks, I discovered a new television show, one to fill the void left by Desperate Housewives — ABC's hit primetime drama Scandal! Now, I bet I know what you're thinking: Really, Jaylen? That show is now in its second season! Well, pipe down. I know that. However, I had a little preconceived hostility before hopping on board.
You see, the reason why I never was so gung-ho about giving Scandal a try was because I kind of saw it as the reason why one of my favorite TV shows was canceled. It's no secret that Shonda Rhimes is a powerhouse screenwriter and producer. As an African-American writer, I respect her drive. She's a strong sistah'. However, it can be pretty tough work balancing three different TV shows — Grey's Anatomy, Private Practice and Scandal … at least that's my opinion. Now, I may be wrong, but the way I saw it was that Scandal had a little something to do with Private Practice ending.
Alright, Scandal lovers, put your weapons down and go with me on this. I always felt as though Private Practice was the bald-headed stepchild of the three programs that Rhimes created, and I believe that the more that she invested into Scandal, the less attention she gave to Private Practice. If anyone remembers correctly, Private Practice, a sunny spin-off of Grey's Anatomy, used to air right after Grey's went off. Once Scandal arrived on the scene, the show was booted to Tuesdays to make way for the new program. That ain't right, folks. It ain't right at all.
While I'm happy to know that Scandal is gaining a loyal fan following — something that makes me smile knowing that Kerry Washington, a beautiful and talented African-American woman is the lead — it still doesn't erase the fact that it could have been the reason why one of my favorite shows is no longer with us. Ladies and gentlemen, I loved Private Practice. As a matter of fact, the very first Clacking in Color was about Audra McDonald, one of the show's actresses. Scandal is the culprit here … and that, my friends, is the reason why I refused to give it a try. However, now I've seen the light … and I'm starting to go a little blind.
I'm not going to sit here and say that Scandal is the best thing on television right now, but I am enjoying it … even if the characters talk too damn fast. My question is why in the world it took so long to get on the air. I recently wrote about how the current TV season boasts a few more racially diverse faces, but I do believe that Scandal is the only primetime drama to feature a Black woman as the lead. What gives?
If Facebook and Twitter is any indication, viewers can't seem to get enough of the program. I can't tell you how many times I see statuses and updates about the show which means that a lot of people are watching. Perhaps it also means that we'll soon see more minorities featured as the leads in their own respective shows. One can only hope.
When the series finale of Private Practice aired last month, I was pretty upset. However, all good things come to an end, right? I'll admit that I was kind of worried about finding a new TV show to follow, but it helps to know that Scandal is on the air. I'll admit that it hasn't hooked me like Desperate Housewives did, but I am willing to give it a try. Surprisingly, in an ironic twist of fate, it is kind of filling the void left by Private Practice. Hmph.
Hmph. Now ain't that scandalous!
Do you enjoy reading Clacking in Color? Jaylen sure as hell hopes so. Keep up with his opinions and ponderings by following him on Twitter @thesuperflynerd!
[easyazon-image align="none" asin="B007MDB6Y2″ locale="us" height="160″ src="http://ecx.images-amazon.com/images/I/61GSbBTG0lL._SL160_.jpg" width="116″] [easyazon-image align="none" asin="B00684J49U" locale="us" height="160″ src="http://ecx.images-amazon.com/images/I/51oYMHb9ZgL._SL160_.jpg" width="112″] [easyazon-image align="none" asin="B0018CWEZI" locale="us" height="160″ src="http://ecx.images-amazon.com/images/I/51ckDvHL5QL._SL160_.jpg" width="116″] [easyazon-image align="none" asin="B003F3NDW6″ locale="us" height="160″ src="http://ecx.images-amazon.com/images/I/51bLalvoBuL._SL160_.jpg" width="114″]
Photo Credit: ABC