New TV on DVD and a Game of Thrones gift set for the holidays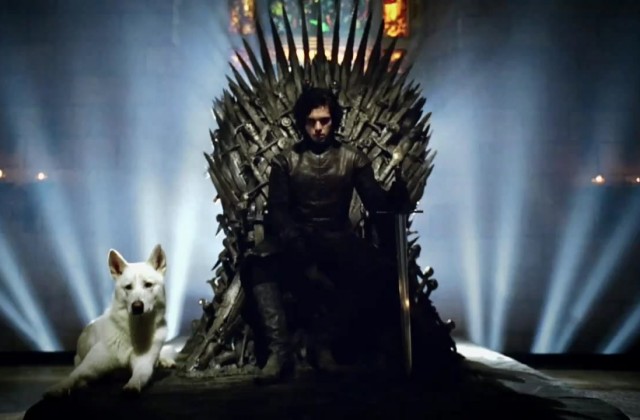 Coming to DVD and Blu-ray November 20: 'Ancient Aliens,' 'The Dust Bowl,' 'The Aviators,' a new 'Game of Thrones' box set, the complete 'Mighty Morphin Power Rangers,' another season of 'Diff'rent Strokes,' and more.
With Thanksgiving upon us, there's not much new in the way of TV on DVD and Blu-ray this week, but there is a new Game of Thrones: Season One gift set that should be of interest as a holiday gift. The latest Ken Burns documentary is also coming on November 20th, as well as some titles for the kids. Have a look at our guide to see these and the other titles coming this week, and click on a link to make a purchase or to get more information about that title and format. Any purchase made through the site at Amazon.com will help support our efforts here at CliqueClack.
[easyazon-image align="none" asin="B008SBXFNM" locale="us" height="160″ src="http://ecx.images-amazon.com/images/I/51Y7VntgObL._SL160_.jpg" width="121″]
Ancient Aliens:
Season Four
DVD
Blu-ray
[easyazon-image align="none" asin="B007VYEB44″ locale="us" height="160″ src="http://ecx.images-amazon.com/images/I/51f1c1F948L._SL160_.jpg" width="160″]
The Dust Bowl
DVD
Blu-ray
[easyazon-image align="none" asin="B008K8X0IS" locale="us" height="132″ src="http://ecx.images-amazon.com/images/I/514kVimSMLL._SL160_.jpg" width="160″]
Game of Thrones:
The Complete First Season
Blu-ray
[easyazon-image align="none" asin="B004NMFWNQ" locale="us" height="160″ src="http://ecx.images-amazon.com/images/I/41F2wlDbPxL._SL160_.jpg" width="130″]
The Aviators
(Season 1)
DVD
[easyazon-image align="none" asin="B00A2XQTZU" locale="us" height="160″ src="http://ecx.images-amazon.com/images/I/41KD6ZI1h6L._SL160_.jpg" width="111″]
The Aviators
(Season 2)
DVD
[easyazon-image align="none" asin="B008WAM2VU" locale="us" height="160″ src="http://ecx.images-amazon.com/images/I/51eZx9Z7ebL._SL160_.jpg" width="115″]
Transformers Prime:
Season Two
DVD
Blu-ray
[easyazon-image align="none" asin="B008XRE81E" locale="us" height="160″ src="http://ecx.images-amazon.com/images/I/51H4ZhnPIXL._SL160_.jpg" width="118″]
Mighty Morphin Power
Rangers: The Complete Series
DVD
[easyazon-image align="none" asin="B008VIMLNW" locale="us" height="160″ src="http://ecx.images-amazon.com/images/I/51eBJVyrbAL._SL160_.jpg" width="114″]
Mighty Morphin Power
Rangers: Season 1, Vol. 2
DVD
[easyazon-image align="none" asin="B008SAPC9S" locale="us" height="160″ src="http://ecx.images-amazon.com/images/I/51JXHjtlw4L._SL160_.jpg" width="132″]
Pokemon Black & White
Set 1
DVD
[easyazon-image align="none" asin="B0091JJ278″ locale="us" height="160″ src="http://ecx.images-amazon.com/images/I/51eRPqjYZGL._SL160_.jpg" width="113″]
The Point: The Definitive
Collector's Edition
DVD
[easyazon-image align="none" asin="B008VIMLRI" locale="us" height="160″ src="http://ecx.images-amazon.com/images/I/51XR06joezL._SL160_.jpg" width="113″]
Diff'rent Strokes:
The Complete Fourth Season
DVD
[easyazon-image align="none" asin="B00914ETQW" locale="us" height="160″ src="http://ecx.images-amazon.com/images/I/51dA6ppL6gL._SL160_.jpg" width="108″]
Christmas With Danny Kaye
DVD
[easyazon-image align="none" asin="B008IG0FIK" locale="us" height="160″ src="http://ecx.images-amazon.com/images/I/51rCwqw786L._SL160_.jpg" width="131″]
Christmas Comes Home
To Canaan
Blu-ray
Photo Credit: HBO