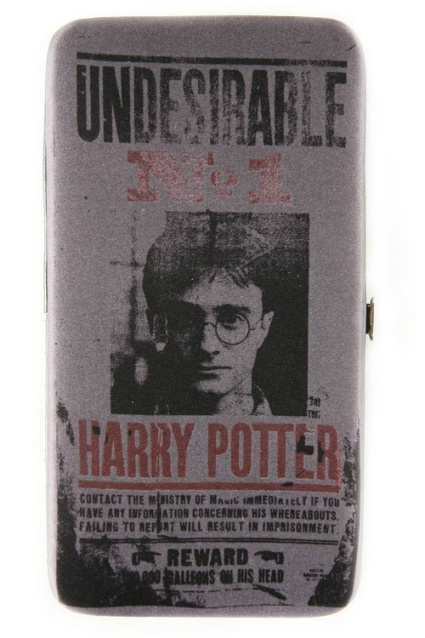 Sure. I remember in late 1998 when the book came out … and then the subsequent 2001 film Harry Potter And The Sorcerer's Stone. With the release of the novel I was curious, but I can't say I was caught up in all the hoopla which ensued. I remember around Christmas time that year I got hold of a copy and began reading it. 50 pages in was when I realized I was bored stiff.
Now, don't get me wrong: I love a good fantasy novel just as much as the next geekdorknerd and I'm not ashamed to admit it. But I didn't see anything worth going forward in that initial Rowling book.
As a kid, I'd thrilled to Ursula K. Le Guin's A Wizard Of Earthsea and the follow-up books comprising the trilogy. You want fantasy and coming of age? Well … there's a series that's got it going on, a generation and more before Harry Potter was even conceived. And then, of course, The Lord Of The Rings. (Talk about something I never would have conceived could be translated into film.) About ten years after I'd picked up Le Guin's first Earthsea book, I discovered The Chronicles Of Thomas Covenant The Unbeliever. Infused with creativity, other-worldly elements, mythical creatures and invention (not to mention angst and dark, emotional themes), this is a series of books I not only devoured willingly, but continue to do so. (There will ultimately be ten books total in The Chronicles which was originally started in 1977. The final tome is expected in 2013.) A dream of mine is to see this series developed into film. That would be truly astounding, in my opinion.
But Harry Potter? Nope. Truth be told, the character and his story don't hold any interest for me. And it's not because it's considered to be primarily children's literature. There are tons of other elements in the books, so I discount that "it's just for kids" hogwash line of thinking. Besides, some of the best books and films I've seen are fantasy pieces. The Phantom Tollbooth or The Point, anyone? And it's not because I'm the type to set my heels in the dirt and refuse to be swayed just for the sake of it. It just didn't grab me.
Muggles? Has there ever been a more inappropriate and dopey name? (Yes. Probably … but I can't think of one off the top of my head.) Yet the world has embraced this term with the Oxford English Dictionary even adopting it in its pages. But let's be fair: Interesting — and oft time puzzling — words end up in that reference, so I'm not surprised. Quidditch? Goofy in and of itself (to me, anyway) and didn't help lend any enjoyment of the book for me later on down the line when I finally got through the entire first volume. Nothing but a big "meh" for me. (Yet I know the sport is featured in just about all the Potter books to the delight of many.) The controversy over the books? I must admit, that had me interested when all the muckraking started years ago. The promotion of witchcraft, the books being unsuitable for children (there being tons of other works out there more suited to a child's imagination and likes, "they" say), the plagiarization claims, ad nauseum.
The bottom line? The series was never my cup of tea. I even found it amusing Earthsea author Le Guin didn't see what all the hullabaloo was about:
"I have no great opinion of it. When so many adult critics were carrying on about the 'incredible originality' of the first Harry Potter book, I read it to find out what the fuss was about, and remained somewhat puzzled; it seemed a lively kid's fantasy crossed with a "school novel," good fare for its age group, but stylistically ordinary, imaginatively derivative, and ethically rather mean-spirited."
It goes without saying I continue to have no interest whatsoever in the remaining books or in any of the films. And that goes double for the upcoming mega blockbuster final chapter, part two of The Deathly Hallows.
Look: I don't deny anyone their appreciation of these books and films. Without doubt, they're popular as all get out, embraced the world over and have made a wealthy woman of Rowling for her imagination.
Many people have attempted to convince me otherwise, but truth be told: I just don't give a rat's ass.
Photo Credit: jennaflower