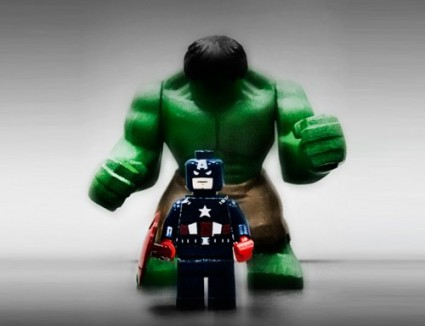 When it comes to gleaning information about upcoming and much-anticipated films, individuals hungry for information will venture into the far corners of GeekdomVille for any information they can gather.
And the rumor mill is certainly astir and atwitter with the revelations from the just-concluded Toy Fair 2012. You can get a nice little glimpse of what may be laying in wait on the forthcoming The Dark Knight Rises, Avengers and Spider-Man courtesy of this E Online article.
But be warned: There are a few spoilers in the link above. If you're one of those who would rather be surprised by the films themselves rather than the article, maybe you shouldn't click access the link. But if you do, the revelations you'll encounter aren't so devastating as to render you a puddle.
Of interest to me is the over-sized Hulk Lego featured in the photo above. (Finally! A Lego figure I like and that I must have for my collection! Menacing!)
And … Batman, Catwoman and Bane ain't lookin' too shabby, either.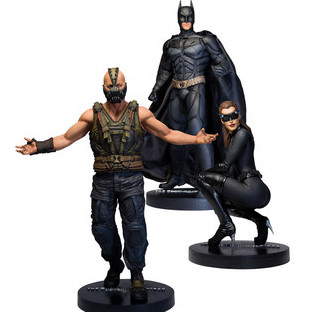 For me, the anticipation built when I caught sight of the images and news. How about you?
Any hate mail you have about me ruining your day may be directed my way via the comments section below.
*heheheh*
Photo Credit: Lego