2013 NBC drama previews: what the Magic Eight Ball says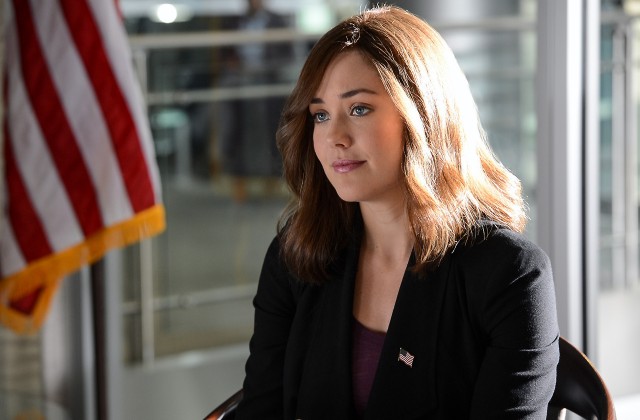 This September will bring a whole slate of new television on the broadcast networks. Curious what the dramas will be like? Today CliqueClack previews some of the new shows coming to the NBC this year.
Drama preview week at CliqueClack is finally coming to an end. Yesterday we added Fox and The CW to the list that already included our previews for ABC and CBS's new hour-longs. The week comes to an end with the new slate from NBC. Last year, the peacock did fairly well: three out of the five dramas that premiered (Chicago Fire, Hannibal and Revolution) all will see a second season. With this group, I wouldn't be surprised if they see the same level of success.
The Blacklist is one of my favorite pilots of the season, breaking the mold of the traditional procedural. I think Crisis and Believe unique shows that might struggle to find an audience. Ironside will probably do well, even though there's nothing special about it. The Night Shift, on the other hand, leaves me questioning the sanity of NBC's development team.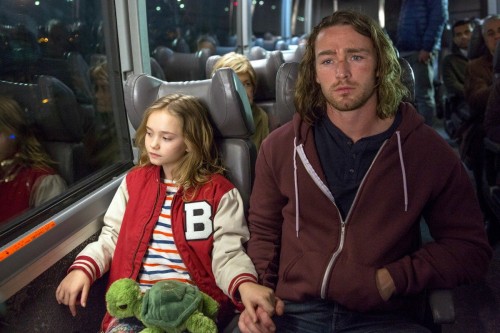 Believe (Midseason)
I literally don't know what to think about Believe. It's got an incredible pedigree: it was created by Alfonso Cuarón and is being produced by J.J. Abrams' Bad Robot Productions. Believe's success completely depends on the acting ability of young star Johnny Sequoyah and the chemistry she shares with her character's protector played by Jake McLaughlin. There's enough talent surrounding them, from Delroy Lindo to Kyle MacLachlan, but from the pilot it is hard to tell how much all of the character's stories will physically intersect.
Verdict: I'm generally a fan of high-concept stuff like this, but in a year with a lot of it, I'm not sure if shows like Believe will be able to find its niche.
Eight Ball Chances of a Second Season: Concentrate and ask again.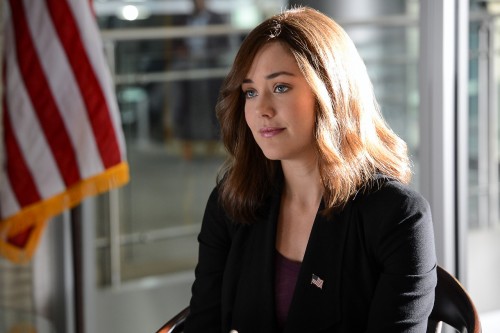 The Blacklist (Mondays 10:00PM)
The Blacklist is easily one of my favorite shows of the new season. It's so good, it overcomes my growing disdain for procedurals — though you've got to admit "criminal mastermind working with rookie FBI profiler to take down the world's worst criminals" is a little off the beaten path. The first hour gets nearly everything right, from James Spader's almost-but-not-completely creepy portrayal of Raymond Reddington to the little hints and nods to a greater mythology bubbling right behind the scenes of the story as it plays out.
Verdict: Monday nights at 10:00PM, I'll be watching this live, baby.
Eight Ball Chances of a Second Season: You may rely on it.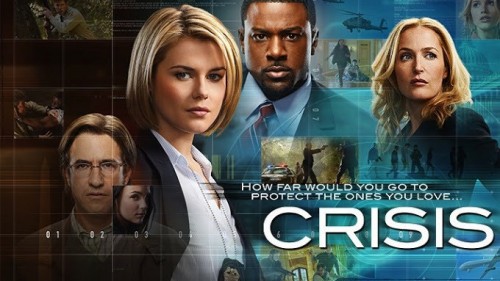 Crisis (Sundays 10:00PM)
Three straight years, Rachel Taylor has starred in a new pilot. I'm seriously hoping that Crisis does better than Charlie's Angels or 666 Park Avenue did — else I'm going to start a letter writing campaign to Shonda Rhimes to have her brought back to Grey's Anatomy. I liked Crisis; I liked Taylor and Gillian Anderson and the conspiracy and the way the story evolves into more than you expected it to be. But I've got to be honest: there was a lot going on in the first hour; people weren't who they seemed, motivations were difficult to follow (if they were explained at all) and it is hard not to wonder how long this specific story can sustain itself without having to change significantly. Even though there's no sci-fi connection, all I could think about while watching Crisis was The Event. While the former's pilot wasn't as strong as the later, I'm hoping Crisis will do a better job at evolving into something that can stay interesting week after week.
Verdict: Will audiences want to work that hard at following the story at 10:00PM on a Sunday night? I'm not so sure, but I hope it catches on.
Eight Ball Chances of a Second Season: Reply hazy try again.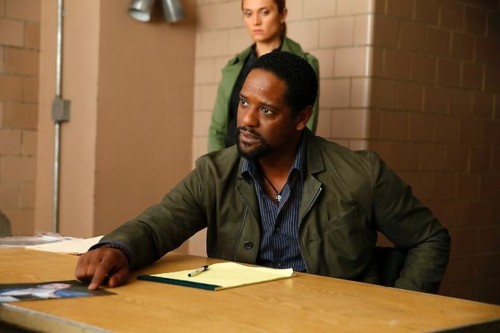 Ironside (Wednesdays 10:00PM)
Remember that disdain of procedurals I mentioned earlier? Ironside is the kind of thing I'm talking about. I like Blair Underwood, and a wheelchair bound crime fighter is an interesting twist. But as someone who doesn't generally dislike remakes/reboots just because of what they are, but it doesn't feel like there's anything interesting — or anything new — going on. Even Brent Sexton shows up as the Ironside's partner before he sued the department for his job back – which might sound familiar to fans of Life, where he also played the ex-partner of the main character who sued the department for his job back.
Verdict: I like Underwood, but I'm just not seeing this finding a place on my DVR.
Eight Ball Chances of a Second Season: Better not tell you now.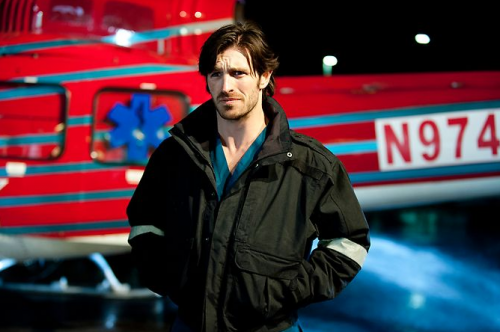 The Night Shift (Midseason)
I'm going to be brutally honest: there's not a lot to like about The Night Shift. There's certainly enough talent in the cast, which includes Freddy Rodriguez, Jill Flint and Brendan Fehr, and I've been a fan of NBC's previous attempts (Trauma in particular) to recapture the magic that was ER … but I'm just not seeing it here. I'd like to think that this is one of the pilots that we'd have heard was going to be reworked after being picked up, but there's been no news of that yet. I suspect that The Night Shift won't end up premiering until next summer, and won't do well even then.
Verdict: Stay away; far, far away.
Eight Ball Chances of a Second Season: Don't count on it.
NBC Pilots not yet available to press: Chicago PD (Midseason), Crossbones (Midseason), Dracula (Fridays 10:00PM)
Photo Credit: NBC