Prepare to meet Annabelle at an advance Hollywood screening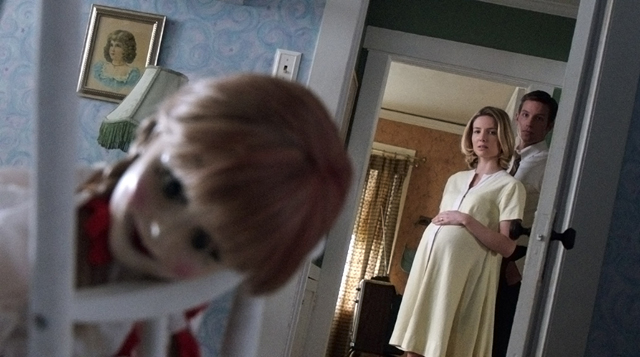 Before 'The Conjuring' there was 'Annabelle,' and you can be among the first to see this frightening new film at a special advance screening in Hollywood. Read on to find out how to get a pair of passes.
ALL PASSES HAVE BEEN CLAIMED. COMMENTS ARE CLOSED.
CliqueClack has partnered with Warner Brothers Pictures to offer readers in Los Angeles an opportunity to attend an advance screening of the new horror thriller Annabelle starring Annabelle Wallis, Ward Horton, Alfre Woodard, Kerry O'Malley, Brian Howe, Tony Amendola and Eric Ladin.
John Form has found the perfect gift for his expectant wife, Mia — a beautiful, rare vintage doll in a pure white wedding dress. But Mia's delight with Annabelle doesn't last long. On one horrific night, their home is invaded by members of a satanic cult, who violently attack the couple. Spilled blood and terror are not all they leave behind. The cultists have conjured an entity so malevolent that nothing they did will compare to the sinister conduit to the damned that is now … Annabelle.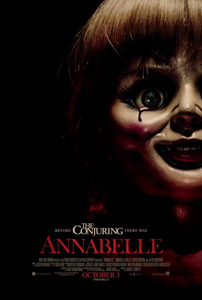 The screenings will take place Monday, September 29 at 7:00 PM at the TCL Chinese Theatre, 6925 Hollywood Blvd., Hollywood.
A limited number of passes are available on a first come, first served basis. To be eligible, please read and follow the directions CAREFULLY. There will be no exceptions.
Comment on this post with HOLLYWOOD. If you make a mistake, do not edit your comment because it will not register. You must submit a new comment.
Include your FULL NAME (First and Last) and email address on the entry form (NOT in the comment box!). Double check your email address before submitting. If your email address is misspelled, you will not receive passes.
ONE entry per person or couple will be accepted. CliqueClack has the right to discard any duplicates or comments that appear to be duplicates. Multiple comments from a single person will result in complete disqualification. As this is not a random drawing, only one person per couple needs to comment. Keep these offers fair for everyone!
Check your calendar before commenting. If you have no intention of using the passes, please don't leave a comment. If the studios see that passes we are given to award to our readers are not being used, they will not want to offer us passes for future screenings. Please be considerate!
Please note that passes do not guarantee seats at the screening. Seating is first come, first served so plan to arrive early. CliqueClack has no control over the total number of passes distributed, and is not responsible for seating arrangements at the theater. Please note: Annabelle is rated R. No one under 17 will be admitted without parent or guardian.
Have a look at the trailer below and then tell us you're prepared to be scared! Annabelle opens in theaters October 3.
Photo Credit: Warner Brothers Pictures