Download free passes for a Los Angeles screening of Beyond the Lights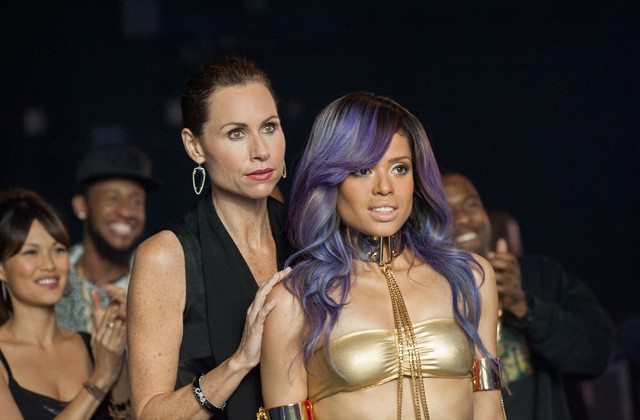 Be the first to see the new musical drama 'Beyond the Lights' in Los Angeles. Read on to find out how to download a pair of free passes.
CliqueClack has partnered with Relativity Media to offer readers in Los Angeles an opportunity to attend an advance screening of the new musical drama Beyond the Lights starring Gugu Mbatha-Raw, Nate Parker, Minnie Driver, Colson "MGK" Baker, and Danny Glover.
Beyond the Lights is the story of Noni, the music world's latest superstar. But not all is what it seems, and the pressures of fame have Noni on the edge — until she meets Kaz Nicol, a young cop and aspiring politician who's been assigned to her detail. Drawn to each other, Noni and Kaz fall fast and hard, despite the protests of those around them who urge them to put their career ambitions ahead of their romance. But it is ultimately Kaz's love that gives Noni the courage to find her own voice and break free to become the artist she was meant to be.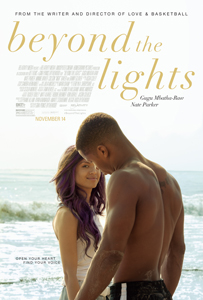 The screening will take place on Wednesday, October 29, 7:30 PM at AMC Burbank 16, 125 E Palm Ave, Burbank, CA. Passes are available on a first come, first served basis. To RSVP for your passes, visit the > RELATIVITY SCREENINGS PAGE < or click on the poster above and submit your information.
[If you cannot access the link above from your mobile device, visit www.relativityscreenings.com and use the code BTLCliqueClack to download your passes.]
Please note that passes do not guarantee seats at the screening. Seating is first come, first served so plan to arrive early. CliqueClack has no control over the total number of passes distributed, and is not responsible for seating arrangements at the theater. CliqueClack is not the administrator of this contest; no comments will be accepted.
Beyond the Lights is rated PG-13 for sexual content including suggestive gestures, partial nudity, language and thematic elements. The film opens November 14.
Photo Credit: Relativity Media