Win passes to see Black Sea in Baltimore or DC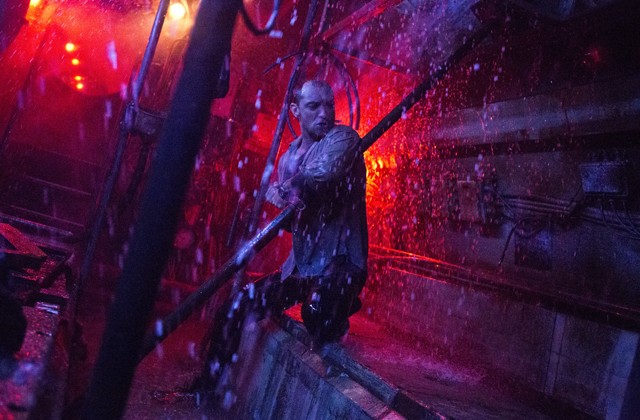 Be the first to see the new action thriller 'Black Sea.' Read on to find out how you can win free passes to the advance screening.
ALL PASSES HAVE BEEN CLAIMED. COMMENTS ARE CLOSED.
CliqueClack has partnered with Focus Features to offer readers in Baltimore and DC an opportunity to attend an advance screening of the new action thriller Black Sea starring Jude Law, Scoot McNairy, Ben Mendelsohn and David Threfall.
Brave the Deep. Find the Gold. Trust no one. A suspenseful adventure thriller directed by Academy Award winner Kevin Macdonald, centering on a rogue submarine captain (Law) who pulls together a misfit crew to go after a sunken treasure rumored to be lost in the depths of the Black Sea. As greed and desperation take control onboard their claustrophobic vessel, the increasing uncertainty of the mission causes the men to turn on each other to fight for their own survival.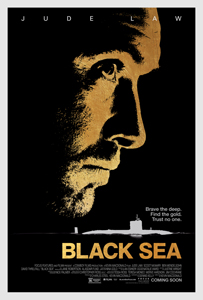 The screening will take place at the following times and locations:
Wednesday, January 28, 7:00 PM, Cinemark Egyptian, Hanover, MD
Thursday, January 29, 7:00 PM, Regal Gallery Place, Washington, DC
Passes will be available on a first come, first served basis. To be eligible, please read and follow the directions CAREFULLY. There will be no exceptions.
Comment on this post ONLY with HANOVER or DC. Do not include anything else in the comment box. If you make a mistake, do not edit your comment because it will not register. You must submit a new comment.
Include your FULL NAME (First and Last) and email address on the entry form (NOT in the comment box!). Double check your email address before submitting. If your email address is misspelled, you will not receive passes.
ONE entry per person or couple will be accepted. CliqueClack has the right to discard any duplicates or comments that appear to be duplicates. Multiple comments from a single person will result in complete disqualification. Keep these offers fair for everyone!
Winners will be contacted by email and will receive ONE ADMIT TWO pass. Please make sure to set your filters to accept email from @cliqueclack.com.
Check your calendar before commenting. If you have no intention of using the passes, please don't leave a comment. If the studios see that passes we are given to award to our readers are not being used, they will not want to offer us passes for future screenings. Please be considerate!
Please note that passes do not guarantee seats at the screening. Seating is first come, first served so plan to arrive early. CliqueClack has no control over the total number of passes distributed, and is not responsible for seating arrangements at the theater.
Black Sea is rated R for language throughout, some graphic images and violence. No one under 17 will be admitted with parent or guardian. The movie opens January 30.
Photo Credit: Focus Features