Win a digital copy of The Blair Witch Project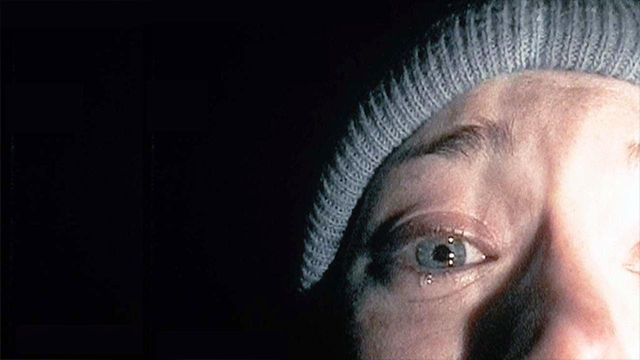 Relive the horror of 'The Blair Witch Project.' Find out how you could win a free digital copy.
CliqueClack and Lionsgate want to award one lucky winner a digital copy of the horror classic The Blair Witch Project. Experience the #LionsgateHorror Blog App and then tell us what your favorite Lionsgate horror movie is in the comment section below.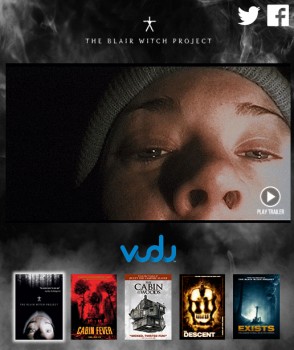 You can share the app with your friends by clicking on the Facebook and Twitter buttons. Be sure to tag #LionsgateHorror and @CliqueClack.
We will accept one comment per person/per email or mailing address. Contest will end at midnight, November 11. Include your full name and email address in the appropriate spaces, NOT in the comment box. Winner will be notified by email and prize will be awarded after November 15. Contest is open to US and Canada readers only. If you have won the same prize on another blog, you will not be eligible to win it again. Winner is subject to eligibility verification.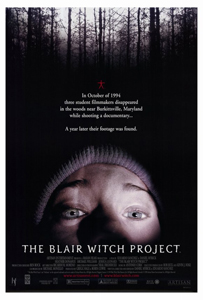 Relive the horror classic! The Blair Witch Project follows a trio of filmmakers on what should have been a simple walk in the woods, but quickly becomes an excursion into heart-stopping terror.
Or dive into a new horror experience — from the director of The Blair Witch Project comes Exists. For five friends, it was a chance for a summer getaway — a weekend of camping in the Texas Big Thicket. But visions of a carefree vacation are shattered with an accident on a dark and desolate country road. Enjoy these films and other #LionsgateHorror titles this Halloween!
Photo Credit: Lionsgate