Dexter's eighth season should end with a cliché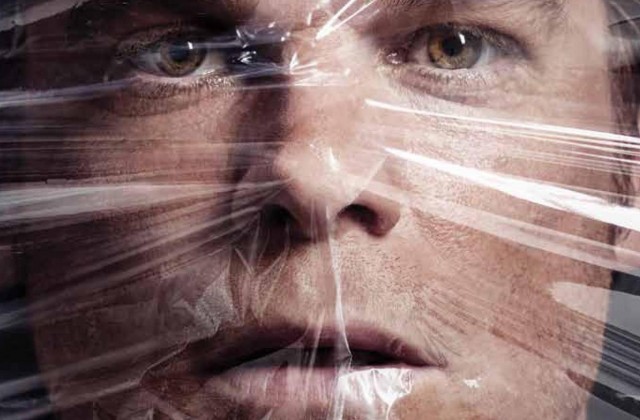 So far lots of fans have been vocal about how bad this final season of 'Dexter' has been. Perhaps the only way to somewhat save it is to cap things off with a tired and overused tactic.
Let's face it: Dexter hasn't been at its best for several seasons now. As each new season would come along, I'd hope the writers would pull off something unthought of, risky or completely out of left field. There were times in the past they pulled that off. This season, in particular, has proven to me that the writers have simply gotten tired. Remember all of the funny quips Dexter would have in his inner monologues? Nary a one this season. How about being on the edge of your seat as Dexter was SO close to getting caught, and you felt really odd about caring for a serial killer? Do you feel that way this season even a little bit? Likely not.
I've seen several people comment that the series could have ended pretty well last season, if Deb had shot Dexter instead of LaGuerta. I'm almost on board with that, especially after seeing how this season's been shaping up so far. And if the massive leaked spoilers are any indication, it's not getting any better.
If the massive leaked spoilers are any indication, it's not getting any better.
So, the cliché I mentioned. Just end the series off with a "this season was all a dream" and bring us back to that night in the storage container. Deb did shoot Dexter, and everything from then on has been what could have been … but Dexter is dead/dying.
No, I don't like it, but at this point there's not a lot building up to save this final season from being completely ho-hum. The entire season has been a waste of incredible opportunities to end things off with a bang, and so far it's failed miserably. Let's go over all of the strange wastes of time and loose ends:
Masuka's daughter. Why in the hell did the writers introduce this character? The comic relief has been little to none, and there's simply no time to care about one thing she does with us having only known her for such a brief time. It's an absurd story line!
Angel's sister, Jamie. She's really been a useless character on this series since she was brought in, and her presence is even more pointless this season. Does anyone really care about what's going to happen to her?
Could LaGuerta's murder really be that easily covered up, with no one at all crying foul? And Deb's truly over her death that quickly, when it seems only a couple of weeks have gone by since she entered Miami Metro and blabbed on about having killed her.
What about any of Quinn's suspicions about Dexter? He's fine with letting them go? And what about any of the promotion stuff this season — why was that even brought up at all? It seems it was just "there" and then thrown in the trash.
Doesn't Matthews really know anything about who Dexter really is?
Besides beauty, I don't get Dexter's attraction to Hannah, nor why she was so dumb to have risked coming back to Miami, regardless of what she hoped Dexter would do for her.
There is just so much more that would've made for a better season. This is the FINAL season of this show, so why are so many punches being pulled? Start killing off secondary and main characters, get more players on Dexter's case. Jamie? Gone. Masuka's daughter? Gone. Are we really going to end things with the law at Miami Metro looking like complete idiots for having let a serial killer work under their roof for all those years? Shouldn't Quinn figure it out and have Matthew's eat crow? Maybe Quinn finds out, tells Matthews and Matthews kills Quinn … because he KNOWS! Should Angel's story just close with no fanfare? Masuka? Shouldn't we get to see the looks on all their faces when they find out the truth? The whole season should have been one big "HOLY SHIT!" moment, and instead it's that, but without the "HOLY."
The whole season should have been one big "HOLY SHIT!" moment, and instead it's that, but without the "HOLY."
All of those would likely call for a season do-over at this point, but they're better than how this season's shaping up so far and — of course — my suggested "this was all a dream and Dexter was really shot" ending. How are you feeling about this season so far? If you had your druthers, how would you like to see things go?
Photo Credit: Showtime