Dexter – Who framed Zach Hamilton?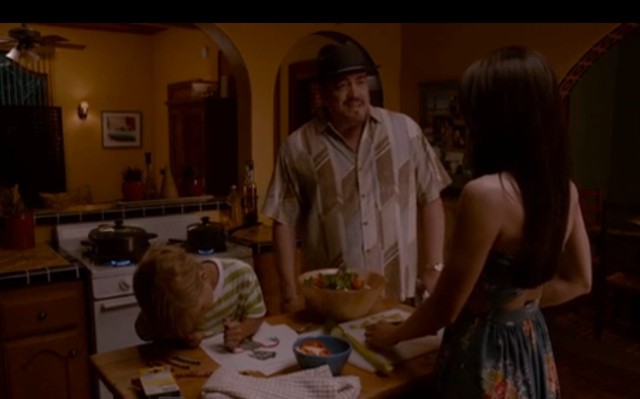 I had a theory on who framed Zach for Cassie's murder on 'Dexter' who wasn't Quinn or Cassie's boyfriend, but I'm rather sure it's not true. But it could've been awesome if it was.
Let me start out by noting that, yes, this is a theory I'd had; I don't really know who framed Zach. I do, however, love to speculate and cast theories about like I'm some sort of expert. Hey now — I've been right before!
Let's get this out of the way right now: Quinn did not set up Zach. It makes no sense, based on Quinn's questioning Cassie's boyfriend later in the episode. It's remotely possible he was there hoping to gather a sliver of evidence to help make his case, but that's simply just weak. Quinn would be an easy suspect for setting up Zach if it wasn't for this scene alone.
Quinn would be an easy suspect for setting up Zach if it wasn't for this scene alone.
This brings up Cassie's boyfriend. In that same scene, while Quinn is interrogating him, he has the opportunity to easily reel Zach into the trap he would have set … except he seems to have not set it. Instead, he simply and quite honestly says Zach "looks familiar" to him. This makes sense, as he did see Zach outside Dexter's apartment quite recently! More on this part later. …
So, who set up Zach? Vogel? Nope. The real Brain Surgeon? Nope; doesn't make sense.
It was Angel Batista.
Yeah, I know it doesn't add up, but hear me out. And this is only an"imagine if" theory. Let me lay out the evidence for you and it will all make sense. First of all, let's go with how the episode was shot. We have a scene where Dexter, Hannah, Zach and Vogel are discussing the Cassie case and who could be framing Zach for Cassie's murder. Right off the note of Zach's "why would someone [frame me]?" we cut to a rather unnecessary scene with Angel coming home to greet his sister and Harrison. The Dexter writers have done this before — they fucking love to play games like this, always trying to be clever to slide one right under our noses without us noticing. Well, that worked out pretty poorly two seasons ago. Here, they're doing it again, with these two scenes.
Think also about Batista's motive here. He knows Quinn has been all over Zach as being one guilty son-of-a-bitch, and he knows Matthews is very well aware of the situation as well. Matthews has done nothing but chastise Angel for the high opinion he has for Quinn, going so far as to say he has absolutely no good traits about him. To top things off, Quinn is now shacking up with Angel's sister, which in the eyes of Angel means Quinn's likely about to become a hell of a lot closer to the family soon, as in IN the family. So the motive here is clear: Angel wants Quinn to succeed and succeed big. So what better way for that to happen than to further set up the person he'd been publicly gunning for with another murder?
I get that it's completely out of character for Angel, but don't we need another "holy shit" moment on this show? It's about time.
Here's where I said I'd get back to. If Angel really did set up Zach … ho boy. Not only is that a huge development in the show by itself, but think about what Angel now knows. First of all, Angel knows Zach was in the apartment building visiting Dexter; he's got to wonder what the hell that was all about. Secondly, he knows Dexter lied about the blood analysis done on the fingernails. That's a lot for him to be holding inside now, even as he's saving his ass from being discovered as the framer.
What will also be a shit-hitting-the-fan moment is if Cassie's boyfriend comes back to Quinn to tell him he remembered seeing Zach with Dexter one night. If that were to happen, one way Dexter could get out of it would be to say Zach had caught him following him one night and confronted him at his apartment. It'd be flimsy, but flimsier stories have flown for Dexter before.
The question now is: would Angel really be that desperate to convince Matthews that Quinn is cut out for a bigger job? Would it really make that much of a difference for Quinn anyway? And what if it's not Angel who killed Cassie, but it was … Angel's sister, Jamie? She does want Quinn to do well. Now I will admit I didn't see THAT coming.
Unfortunately, it'll just wind up being Cassie's boyfriend, and we'll be left wondering why the hell he went out of his way to setup Zach, when he was just out to kill him in the first place. Unfortunately my theory will just be something akin to fan fiction, and Occam's Razor will win once again. …
Photo Credit: Showtime