Win passes for Dolphin Tale 2 in Baltimore or DC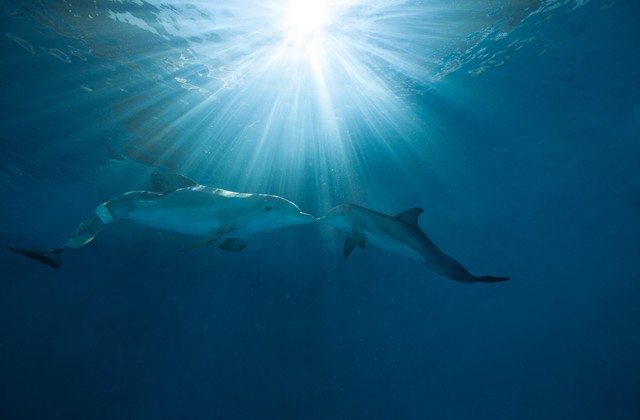 The brave dolphin Winter returns to the big screen and you can be the first to see 'Dolphin Tale 2′ in Baltimore or DC. Read carefully to see how to get a pair of passes.
ALL PASSES HAVE BEEN CLAIMED. WINNERS WILL BE NOTIFIED BY EMAIL. NO MORE COMMENTS WILL BE ACCEPTED.
CliqueClack has partnered with Warner Brothers Pictures to offer readers in Baltimore and DC an opportunity to attend an advance screening of the new drama Dolphin Tale 2 starring Harry Connick, Jr., Ashley Judd, Nathan Gamble, Kris Kristofferson, Cozi Zuehlsdorff, Austin Stowell, Austin Highsmith and Morgan Freeman.
Several years have passed since young Sawyer Nelson (Gamble) and the dedicated team at the Clearwater Marine Aquarium (CMA), headed by Dr. Clay Haskett (Connick, Jr.), rescued Winter, a young dolphin who lost her tail after being entangled in a crab trap. With the help of Dr. Cameron McCarthy (Freeman), who developed a unique prosthetic tail for Winter, they saved her life against all odds. In turn, she helped save the Aquarium—as people came from far and wide to see the courageous dolphin firsthand, enabling CMA to greatly expand their mission to "rescue, rehabilitate and, when possible, release" injured animals.
Yet their fight is not over. Winter's surrogate mother, the elderly dolphin Panama, passes away, leaving Winter alone and grieving, unwilling to engage with anyone, even her best friend, Sawyer. However, the loss of Panama may have even greater repercussions for CMA. The USDA warns Clay they will have to move Winter from the Aquarium because regulations require these social creatures to be paired. If they don't find a female companion for her—one that she accepts—CMA will lose their beloved Winter.
But as time runs out, there may still be Hope …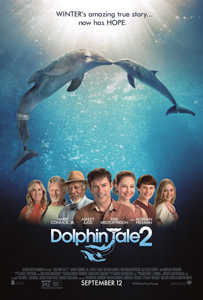 The screenings will take place Tuesday, September 9, 7:00 PM at the following locations:
AMC White Marsh, Baltimore, MD
AMC Mazza Gallerie, Washington, DC
Passes are available on a first come, first served basis. To be eligible, please read and follow the directions CAREFULLY. There will be no exceptions.
Comment on this post ONLY with either WHITE MARSH or MAZZA. Do not include anything else in your comment or it will be invalid. If you make a mistake, do not edit your comment because it will not register. You must submit a new comment.
Include your FULL NAME (First and Last) and email address on the entry form (NOT in the comment box!). Double check your email address before submitting. If your email address is misspelled, you will not receive passes.
ONE entry per person or couple will be accepted. CliqueClack has the right to discard any duplicates or comments that appear to be duplicates. Multiple comments from a single person will result in complete disqualification. As this is not a random drawing, only one person per couple needs to comment. Keep these offers fair for everyone!
Check your calendar before commenting. If you have no intention of using the passes, please don't leave a comment. If the studios see that passes we are given to award to our readers are not being used, they will not want to offer us passes for future screenings. Please be considerate!
Please note that passes do not guarantee seats at the screening. Seating is first come, first served so plan to arrive early. CliqueClack has no control over the total number of passes distributed, and is not responsible for seating arrangements at the theater.
Have a look at the trailer below and then let us know where you want to see the film. Dolphin Tale 2 opens in theaters September 12.
Photo Credit: Warner Bros. Pictures