Win passes for Dumb and Dumber To in Boston or Plainville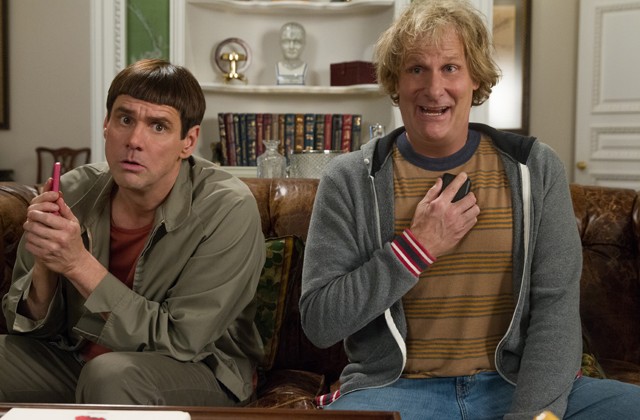 Harry and Lloyd are coming to Boston and Hartford and you can be the first to see them in 'Dumb and Dumber To.' Find out how you can win free passes to the advance screenings.
ALL PASSES HAVE BEEN CLAIMED. WINNERS WILL BE NOTIFIED BY EMAIL. COMMENTS ARE CLOSED.
CliqueClack has partnered with Universal Pictures to offer readers in Boston and Plainville an opportunity to attend an advance screening of the new comedy Dumb and Dumber To starring Jim Carrey, Jeff Daniels, Rob Riggle, Laurie Holden, Rachel Melvin and Kathleen Turner.
Jim Carrey and Jeff Daniels reprise their signature roles as Lloyd and Harry in the sequel to the smash hit that took the physical comedy and kicked it in the nuts: Dumb and Dumber To. The original film's directors, Peter and Bobby Farrelly, take Lloyd and Harry on a road trip to find a child Harry never knew he had and the responsibility neither should ever, ever be given.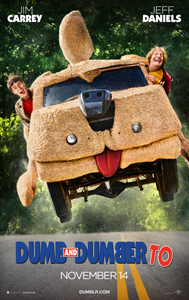 The screening will take place on Wednesday, November 12 at 7:00 PM at AMC Boston Common and AMC Plainville.
A limited number of passes are available on a first come, first served basis. To be eligible, please read and follow the directions CAREFULLY. There will be no exceptions.
Comment on this post ONLY with BOSTON or PLAINVILLE. If you make a mistake, do not edit your comment because it will not register. You must submit a new comment.
Include your FULL NAME (First and Last) and email address on the entry form (NOT in the comment box!). Double check your email address before submitting. If your email address is misspelled, you will not receive passes.
ONE entry per person or couple will be accepted. Each winner will receive one Admit Two pass. CliqueClack has the right to discard any duplicates or comments that appear to be duplicates. Multiple comments from a single person will result in complete disqualification. As this is not a random drawing, only one person per couple needs to comment. Keep these offers fair for everyone!
Check your calendar before commenting. If you have no intention of using the passes, please don't leave a comment. If the studios see that passes we are given to award to our readers are not being used, they will not want to offer us passes for future screenings. Please be considerate!
Please note that passes do not guarantee seats at the screening. Seating is first come, first served so plan to arrive early. CliqueClack has no control over the total number of passes distributed, and is not responsible for seating arrangements at the theater.
Dumb and Dumber To is rated PG-13 for crude and sexual humor, partial nudity, language and some drug references.
Photo Credit: Universal Pictures