Attend an advance screening of The Equalizer in Baltimore, DC or Virginia Beach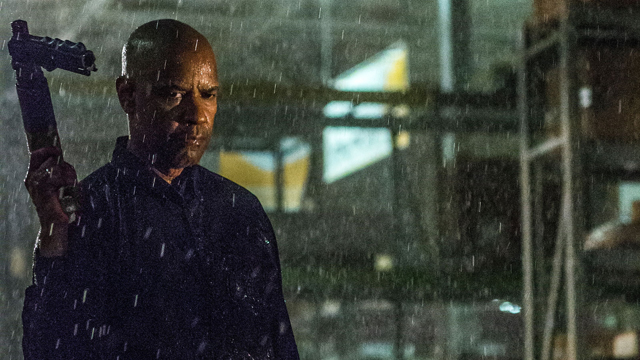 Denzel Washington updates the TV classic 'The Equalizer,' and you can be among the first to see the new big screen version of the show. Read on to learn how you can get a pair of passes to the advance screening.
ALL PASSES HAVE BEEN CLAIMED. COMMENTS ARE CLOSED. WINNERS WILL BE NOTIFIED BY EMAIL.
CliqueClack has partnered with Sony Pictures to offer readers in Baltimore, DC and Virginia Beach an opportunity to attend an advance screening of the new action thriller The Equalizer starring Denzel Washington, Marton Csokas, Chloë Grace Moretz, David Harbour with Bill Pullman and Melissa Leo.
Denzel Washington plays McCall, a man who believes he has put his mysterious past behind him and dedicated himself to beginning a new, quiet life. But when McCall meets Teri (Moretz), a young girl under the control of ultra-violent Russian gangsters, he can't stand idly by – he has to help her. Armed with hidden skills that allow him to serve vengeance against anyone who would brutalize the helpless, McCall comes out of his self-imposed retirement and finds his desire for justice reawakened. If someone has a problem, if the odds are stacked against them, if they have nowhere else to turn, McCall will help. He is The Equalizer.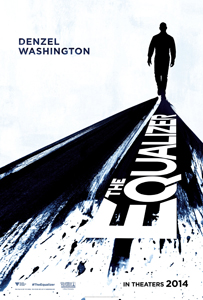 The screenings will take place Wednesday, September 24 at 7:00 PM at the following locations:
AMC Loews Georgetown 14, 3111 K Street N.W., Washington, DC
Cinemark Egyptian 24 and XD, 7000 Arundel Mills Circle, Hanover, MD
AMC Lynnhaven 18, 1001 Lynnhaven Mall Loop, Virginia Beach, VA
Passes are available on a first come, first served basis. To be eligible, please read and follow the directions CAREFULLY. There will be no exceptions.
Check your calendar before commenting. If you have no intention of using the passes, please don't leave a comment. If the studios see that passes we are given to award to our readers are not being used, they will not want to offer us passes for future screenings. Please be considerate!
Comment on this post with GEORGETOWN, HANOVER or VIRGINIA BEACH. If you make a mistake, do not edit your comment because it will not register. You must submit a new comment.
Include your FULL NAME (First and Last) and email address on the entry form (NOT in the comment box!). Double check your email address before submitting. If your email address is misspelled, you will not receive passes.
ONE entry per person or couple will be accepted. CliqueClack has the right to discard any duplicates or comments that appear to be duplicates. Multiple comments from a single person will result in complete disqualification. As this is not a random drawing, only one person per couple needs to comment. Keep these offers fair for everyone!
Please note that passes do not guarantee seats at the screening. Seating is first come, first served so plan to arrive early. CliqueClack has no control over the total number of passes distributed, and is not responsible for seating arrangements at the theater.
Have a look at the trailer below and then let us know where you want to see the film. The Equalizer opens in theaters September 26.
The Equalizer has been rated R by the MPAA for the following reasons: Strong bloody violence and language throughout, including some sexual references. No one under 17 will be admitted without parent or guardian.
Photo Credit: Sony Pictures