My favorite flicks of 2012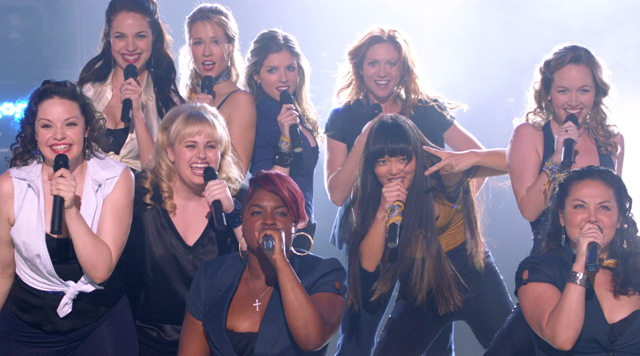 A look back at my favorite flicks of 2012 ignores all of those snobby lists with movies you've never heard of.
I love this time of year. Unlike CliqueClack bossman Keith McDuffee, I LOVE lists, and when the end of the year rolls around, you can find them everywhere. Lists of the best things that happened this year? Check. Best TV episodes? Check. Best tweets from people you don't really care about in the grand scheme of things? … I guess check.
But there is one particular kind of list that gets posted this time of year that I absolutely hate with a fiery passion: Best Movie Lists. It's actually something that's tied to my general dislike for the greater whole of film criticism – basically that it is way too snobby for most movie goers. Seriously … I'd bet if you plopped down most of the Top 10 2012 Movie Lists in front of your parents, they wouldn't recognize half the titles. Hell, on most of the lists, I've not even seen half of the titles.
So, like my fellow Clacker Chuck, instead of compiling a list of what I think is "best," my annual list always features the flicks that I enjoyed the most. Sometimes there's some overlap but, generally, my list is more about the "fun" of going to the theatre. Here they are in no particular order: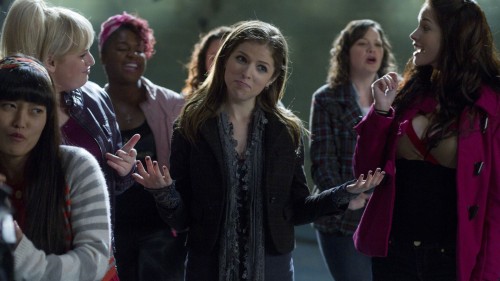 Pitch Perfect – You know before, when I said no particular order? Yeah, that was a lie. Pitch Perfect was, far and away, my favorite film of 2012 – immediately turning me into an unabashed Anna Kendrick fan. I'm still not a particularly big fan of the running puke gag, but I'm able to overlook it for what is otherwise a near perfect film from my perspective. I've pretty much blown through all of the DVD features with all of their fun pieces of trivia, but my favorite involves Ester Dean (whose character Cynthia Rose actually sings a song Dean wrote, Rhianna's "S&M"): When they were filming the scene where the Bellas were sharing something personal, she announced that she'd just been nominated for a Grammy – she'd just found out via text.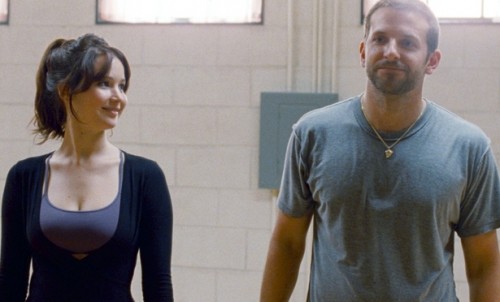 The Silver Linings Playbook – If there was a flick that completely took me by surprise this year, this was it. I'd somehow not even heard about the film until I ran across the poster at my local multiplex, but I quickly rectified that error. I'm not sure that there was an onscreen couple this year that I was more invested in than Bradley Cooper's and Jennifer Lawrence's Pat and Tiffany. The talented cast all brought their A-game, and I think both leads have a strong chance of winning Golden Globes for their performances.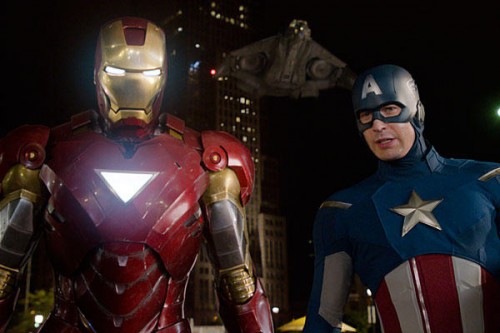 Marvel's The Avengers – No list of mine would be complete without Joss Whedon's coming out party. Avengers is the flick that made it hip to be a Whedon fan – newsflash to you newcomers: some of us have been around for a long while now. I'm not sure there's ever been a better marriage of talent and material than The Avengers. The story did a good job managing all of the characters (and backstories established previously in the Marvel Cinematic Universe) while still being accessible to new audiences.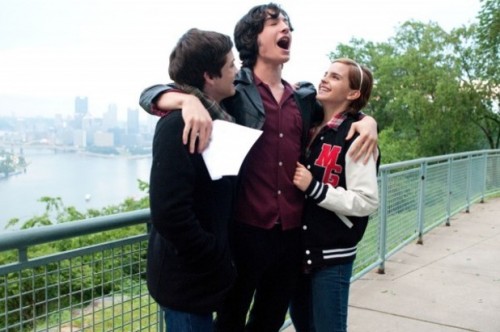 The Perks of Being a Wallflower – This was another flick that was off my radar until the last possible minute, Perks was amazingly good. I love a good high school story with wonderfully drawn characters. I was most interested to see Emma Watson in a non-Harry Potter role, but as good as she was, it was really Logan Lerman who stole the show. There was just something about how he played outcast Charlie — both broken and unbreakable at the same time — that the character just crawled into your heart.
Photo Credit: Universal Pictures, The Weinstein Company, Marvel Studios, Summit Entertainment, Lionsgate, Legendary Pictures, Tristar Pictures
This Post Contains Multiple Pages: 1
2