Win passes to see The Gambler in DC or Baltimore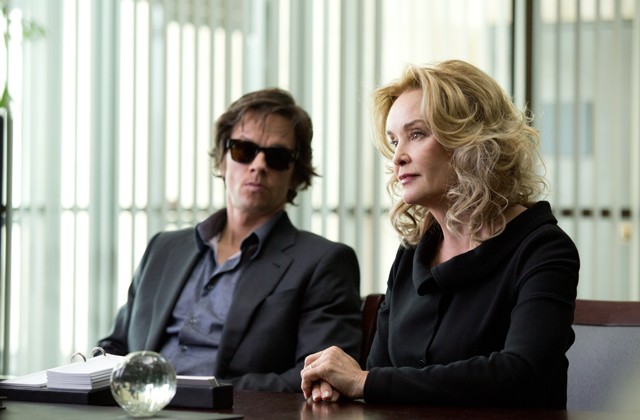 Take a gamble and you could win free passes to see Mark Wahlberg's new movie 'The Gambler' in Baltimore or DC. Read on to find out how to win.
ALL PASSES HAVE BEEN CLAIMED. COMMENTS ARE NOW CLOSED.
CliqueClack has partnered with Paramount Pictures to offer readers in Baltimore and DC an opportunity to attend an advance screening of the new thriller The Gambler starring Mark Wahlberg, John Goodman, Brie Larson and Jessica Lange.
Jim Bennett (Wahlberg) is a risk taker. Both an English professor and a high-stakes gambler, Bennett bets it all when he borrows from a gangster (Michael Kenneth Williams) and offers his own life as collateral. Always one step ahead, Bennett pits his creditor against the operator of a gambling ring (Alvin Ing) and leaves his dysfunctional relationship with his wealthy mother (Lange) in his wake. He plays both sides, immersing himself in an illicit, underground world while garnering the attention of Frank (Goodman), a loan shark with a paternal interest in Bennett's future. As his relationship with a student (Larson) deepens, Bennett must take the ultimate risk for a second chance.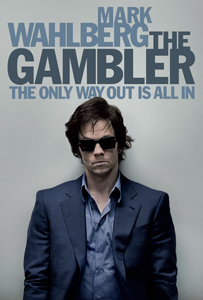 The screening information is as follows:
Thursday, December 18, 7:30 PM, AMC Mazza Gallerie, Washington, DC
Monday, December 22, 7:30 PM, Cinemark Egyptian, Hanover, MD
A limited number of passes are available on a first come, first served basis. To be eligible, please read and follow the directions CAREFULLY. There will be no exceptions.
Comment on this post ONLY with either HANOVER or DC. Do not include anything else in the comment box. If you make a mistake, do not edit your comment because it will not register. You must submit a new comment.
Include your FULL NAME (First and Last) and email address on the entry form (NOT in the comment box!). Double check your email address before submitting. If your email address is misspelled, you will not receive passes. If you do not follow these instructions, you will not be eligible for passes.
ONE entry per person or couple will be accepted. Winners will receive one Admit Two pass. CliqueClack has the right to discard any duplicates or comments that appear to be duplicates. Multiple comments from a single person will result in complete disqualification. As this is not a random drawing, only one person per couple needs to comment. Keep these offers fair for everyone!
Winners will be contacted by email. Please make sure to set your filters to accept email from @cliqueclack.com.
Check your calendar before commenting. If you have no intention of using the passes, please don't leave a comment. If the studios see that passes we are given to award to our readers are not being used, they will not want to offer us passes for future screenings. Please be considerate!
Please note that passes do not guarantee seats at the screening. Seating is first come, first served so plan to arrive early. CliqueClack has no control over the total number of passes distributed, and is not responsible for seating arrangements at the theater.
The Gambler is rated R for language throughout, and for some sexuality/nudity. No one under 17 will be admitted without parent or guardian. The movie opens December 25.
CliqueClack reserves the right to change the terms of the offer at any time.
Photo Credit: Paramount Pictures