Attend an advance screening of Gone Girl in San Francisco or Sacramento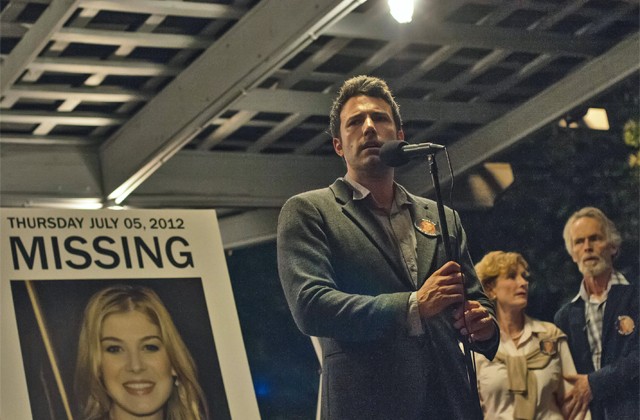 CliqueClack comes to San Francisco and Sacramento with an advance screening of 'Gone Girl.' Read on to learn how to get your free passes!
ALL PASSES HAVE BEEN CLAIMED. COMMENTS ARE CLOSED. FOLLOW CLIQUECLACK ON TWITTER, FACEBOOK, GOOGLE+ and TUMBLR FOR CONTEST ALERTS, REVIEWS and BREAKING NEWS.
CliqueClack has partnered with Twentieth Century Fox to offer readers in San Francisco and Sacramento an opportunity to attend an advance screening of the new dramatic thriller Gone Girl starring Ben Affleck, Rosamund Pike, Neil Patrick Harris, Tyler Perry, Kim Dickens, Patrick Fugit, Carrie Coon and David Clennon.
On the occasion of his fifth wedding anniversary, Nick Dunne (Affleck) reports that his beautiful wife, Amy (Pike), has gone missing. Under pressure from the police and a growing media frenzy, Nick's portrait of a blissful union begins to crumble. Soon his lies, deceits and strange behavior have everyone asking the same dark question: Did Nick Dunne kill his wife?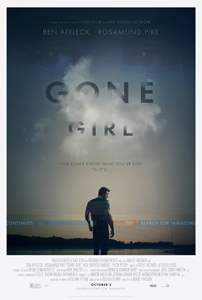 The screenings will take place Thursday, October 2 at 7:00 PM at the following locations:
Century City 9, 845 Market Street, San Francisco, CA
Regal Natomas Stadium 16, 3561 Truxel Rd, Sacramento, CA
A limited number of passes are available on a first come, first served basis. To be eligible, please read and follow the directions CAREFULLY. There will be no exceptions.
Comment on this post ONLY with either SAN FRANCISCO or SACRAMENTO. If you make a mistake, do not edit your comment because it will not register. You must submit a new comment.
Include your FULL NAME (First and Last) and email address on the entry form (NOT in the comment box!). Double check your email address before submitting. If your email address is misspelled, you will not receive passes.
ONE entry per person or couple will be accepted. CliqueClack has the right to discard any duplicates or comments that appear to be duplicates. Multiple comments from a single person will result in complete disqualification. As this is not a random drawing, only one person per couple needs to comment. Keep these offers fair for everyone!
Check your calendar before commenting. If you have no intention of using the passes, please don't leave a comment. If the studios see that passes we are given to award to our readers are not being used, they will not want to offer us passes for future screenings. Please be considerate!
Please note that passes do not guarantee seats at the screening. Seating is first come, first served so plan to arrive early. CliqueClack has no control over the total number of passes distributed, and is not responsible for seating arrangements at the theater. Please note: Annabelle is rated R. No one under 17 will be admitted without parent or guardian.
Have a look at the trailer below and then tell us where you want to see the film! Gone Girl opens in theaters October 3.
Photo Credit: Twentieth Century Fox