Should cable providers start shaking in their boots?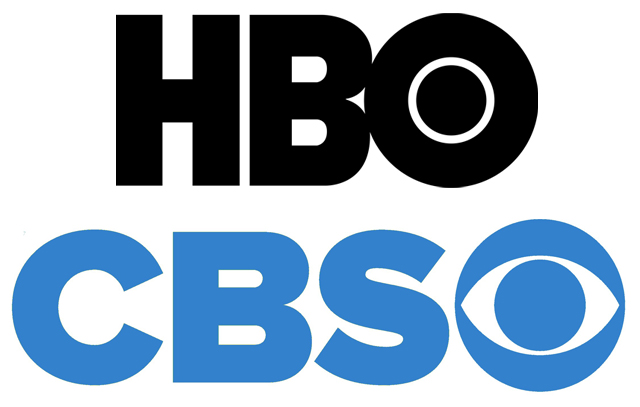 With more networks and cable channels offering subscription streaming services, will cable companies be forced to change their current model of operation as customers "cut the cord"?
Wednesday, October 15 was a momentous day for digital media. With streaming services like Netflix, Hulu Plus and Amazon Prime giving networks a place for past episodes (and in some cases, new episodes day after air) of their series to live on and gain new viewers, there was a seismic shift that was felt throughout the lands of Comcast, Verizon, Time Warner and other cable providers when HBO announced it would launch its own stand-alone streaming service in 2015.
HBO currently provides HBO GO for cable subscribers which includes a library of movies, and complete series both new and old, including Game of Thrones, Veep, The Sopranos, Girls, The Wire and more. Amazon Instant members also have access to HBO programs, but only past seasons (current seasons will take up to three years to land on Amazon). The new streaming service will not require a cable subscription and will include basically the same content as cable subscribers get with HBO GO (sister channel Cinemax content may also be included). It's rumored Showtime will follow suit at some point in the near future.
And that future may not be too far away with today's announcement that CBS (Showtime is a corporate sibling) is also going to offer its own exclusive subscriber streaming service. As far as streaming content goes, CBS has been notoriously stingy in offering new episodes of its current season shows on any platform save for its own mobile app and website (and even there, finding complete episodes of your favorite shows is a dicey proposition although the network does offer current episodes of Under the Dome and Extant on Amazon).
CBS All Access is a new pay service that gives subscribers access to most of the network's current programming and classics from its vaults. For $5.99 a month, users have access to full current seasons of 15 CBS primetime shows, including The Big Bang Theory, Blue Bloods, Criminal Minds, CSI, Elementary, The Good Wife, Hawaii Five-0, The Mentalist, NCIS, Person of Interest and Survivor, with new episodes available day after air. (CBS is the one major network that does not offer new episodes of its shows on Hulu Plus.)
You also get the ability to live-stream your local CBS station (initially in 14 markets with more to be added, and some sporting events will not be available), full past seasons of 8 CBS shows including The Good Wife, Blue Bloods, and Survivor (with more to come), 5,000 episodes of "CBS Classics" including Cheers, Twin Peaks, Star Trek, and CSI: Miami, and Big Brother 24/7 live feeds. Extra content for special events like the Country Music Awards and The Victoria's Secret Fashion Show will also be available.
Are the cable companies in danger of becoming obsolete?
With more options becoming available to stream just the shows and networks you want, are the cable companies in danger of becoming obsolete, or will this force them to drop prices to keep subscribers plugged in? The new streaming options, of course, won't kill cable — just yet — but they will certainly force the companies to re-examine their current models. With subscribers cutting the cord and relying on OTA local network channels, streaming services, Roku, Apple TV and Google Chrome, the cable companies are going to have to start offering something other than their tiered packages.
One popular solution, something demanded by cable subscribers in general, is an 'a la carte' option, allowing customers to choose what channels they want to pay for and not be forced to pay for channels they never watch. So far, though, cable companies and content providers have been less than enthusiastic about that option simply because it would cost them millions. But with many cable channels offering their programming online (hardly any of the big ones like HGTV, Lifetime or Discovery offer current programs on Hulu Plus like the major networks do), cord-cutters could force them to re-evaluate their own streaming strategies, especially those that do require a cable subscription log-in (like MTV and TNT) to access their shows. If subscribers start to flee cable en masse, those networks will have to adapt to survive.
With CBS All Access priced at $5.99 a month, Hulu Plus at $7.99, Netflix at $8.99 (and that recent $1.00 price increase really hurt their bottom line), Amazon at about $8.25 a month and the HBO service projected to cost perhaps as much as $15 (totaling less than $50 a month), would you be willing to ditch cable and watch everything streaming and over the air in the case of local channels?
Photo Credit: HBO/CBS