Attend an advance DC screening of Hector and the Search for Happiness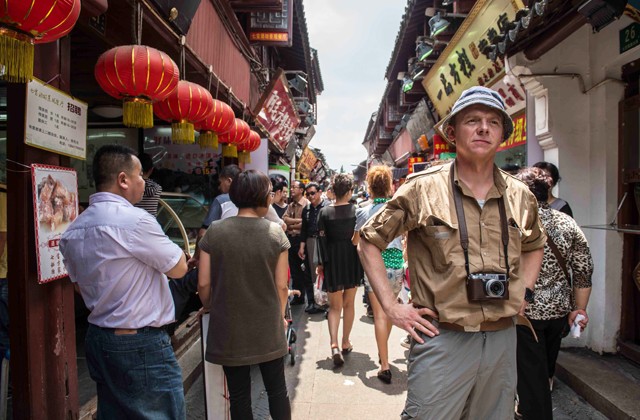 Simon Pegg stars in 'Hector and the Search for Happiness' and you can attend a special advance screening in Washington, DC. Read on to find out how you can get a pair of passes.
THIS OFFER HAS EXPIRED. COMMENTS ARE CLOSED.
CliqueClack has partnered with Relativity Studios to offer readers in the DC area an opportunity to attend an advance screening of the new comedic drama Hector and the Search for Happiness starring Simon Pegg, Toni Collette, Rosamund Pike, Stellan Skarsgård, Jean Reno, Christopher Plummer.
Hector (Simon Pegg) is a quirky psychiatrist who has become increasingly tired of his humdrum life. As he tells his girlfriend, Clara (Rosamund Pike), he feels like a fraud: he hasn't really tasted life, and yet he's offering advice to patients who are just not getting any happier. So Hector decides to break out of his deluded and routine driven life. Armed with buckets of courage and child-like curiosity, he embarks on a global quest in hopes of uncovering the elusive secret formula for true happiness. And so begins a larger than life adventure with riotously funny results.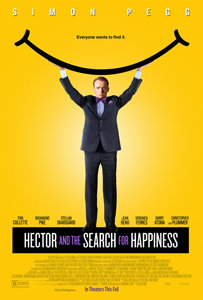 The screenings will take place Wednesday, September 24, 7:00 PM at the Landmark E Street Cinema.
A very limited number of passes will be available on a first come, first served basis. To be eligible, please read and follow the directions CAREFULLY. There will be no exceptions.
Leave a comment on this post.
Include your FULL NAME (First and Last) and email address on the entry form (NOT in the comment box!). Double check your email address before submitting. If your email address is misspelled, you will not receive passes.
ONE entry per person or couple/per email address will be accepted. CliqueClack has the right to discard any duplicates or comments that appear to be duplicates. Multiple comments from a single person will result in complete disqualification. Keep these offers fair for everyone!
Check your calendar before commenting. If you have no intention of using the passes, please don't leave a comment. If the studios see that passes we are given to award to our readers are not being used, they will not want to offer us passes for future screenings. Please be considerate!
Please note that passes do not guarantee seats at the screening. Seating is first come, first served so plan to arrive early. CliqueClack has no control over the total number of passes distributed, and is not responsible for seating arrangements at the theater.
Have a look at the trailer below and then let us know you want to see the film.
Photo Credit: Relativity