Win passes to see The Hobbit: The Battle of the Five Armies in Baltimore or DC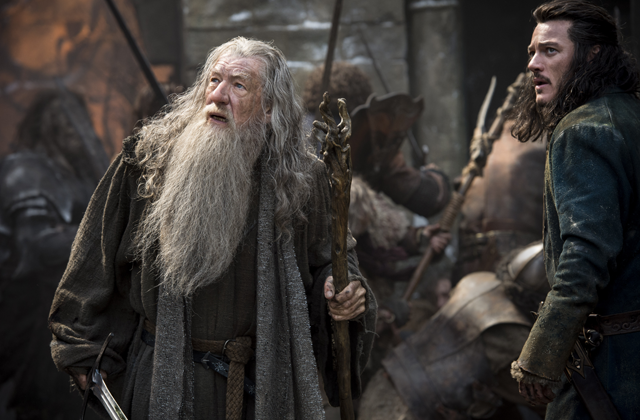 The final film in Peter Jackson's Middle-earth trilogy is upon us, and you can be among the first to see 'The Hobbit: The Battle of the Five Armies' in Baltimore or DC. Find out how you can win passes.
THIS CONTEST IS CLOSED. WINNERS WILL BE NOTIFIED BY EMAIL.
CliqueClack has partnered with Warner Bros. Pictures to offer readers in Baltimore and DC an opportunity to attend an advance screening of Peter Jackson's The Hobbit: The Battle of the Five Armies.
As he succumbs to dragon-sickness, the King Under the Mountain, Thorin Oakenshield, sacrifices friendship and honor in his search for the legendary Arkenstone. Unable to help Thorin see reason, Bilbo is driven to make a desperate and dangerous choice, not knowing that even greater perils lie ahead. An ancient enemy has returned to Middle-earth. Sauron, the Dark Lord, has sent forth legions of Orcs in a stealth attack upon the Lonely Mountain. As darkness converges on their escalating conflict, the races of Dwarves, Elves and Men must decide—unite or be destroyed. Bilbo finds himself fighting for his life and the lives of his friends as five great armies go to war.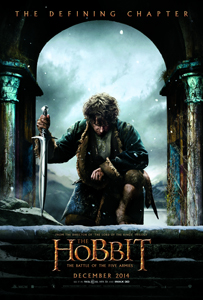 The screening will take place on Wednesday, December 10, 7:00 PM at the following locations:
Regal Majestic Stadium 20 & IMAX, 900 Ellsworth Dr., Silver Spring, MD
Cinemark Egyptian 24 and XD, 7000 Arundel Mills Circle, Hanover, MD
A limited number of passes will be available through a random drawing. To be eligible, please read and follow the directions CAREFULLY. There will be no exceptions.
Comment on this post ONLY with the location of your choice: HANOVER or SILVER SPRING. Do not include anything else in the comment box. If you make a mistake, do not edit your comment because it will not register. You must submit a new comment.
Include your FULL NAME (First and Last) and email address on the entry form (NOT in the comment box!). Double check your email address before submitting. If your email address is misspelled, you will not receive passes.
ONE entry per person or couple will be accepted. CliqueClack has the right to discard any duplicates or comments that appear to be duplicates. Multiple comments from a single person will result in complete disqualification. Keep these offers fair for everyone!
Winners will be contacted by email. Please make sure to set your filters to accept email from @cliqueclack.com.
Check your calendar before commenting. If you have no intention of using the passes, please don't leave a comment. If the studios see that passes we are given to award to our readers are not being used, they will not want to offer us passes for future screenings. Please be considerate!
Drawing will be held on Sunday, December 7th.
Please note that passes do not guarantee seats at the screening. Seating is first come, first served so plan to arrive early. CliqueClack has no control over the total number of passes distributed, and is not responsible for seating arrangements at the theater.
The Hobbit: The Battle of the Five Armies is rated PG-13, and opens December 17.
Photo Credit: Warner Bros. Pictures