Win passes to the Los Angeles screening of Inherent Vice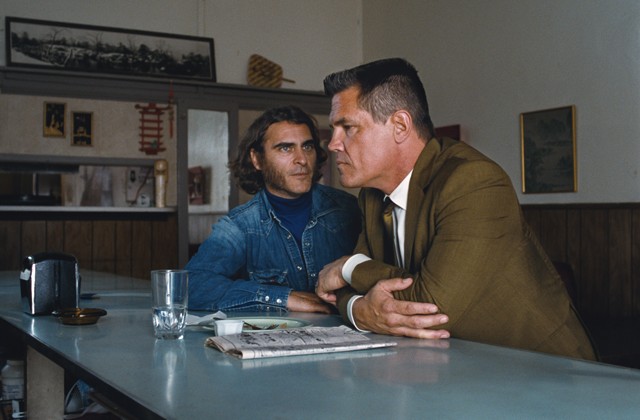 The new Paul Thomas Anderson film 'Inherent Vice' opens December 12, but you can see it before anyone else! Find out how to get tickets to a special advance screening in Los Angeles.
THIS OFFER HAS EXPIRED.
CliqueClack has partnered with Warner Brothers Pictures to offer readers in Los Angeles an opportunity to attend an advance screening of the new dramatic, comedic mystery Inherent Vice starring Joaquin Phoenix, Josh Brolin, Owen Wilson, Reese Witherspoon, Benecio Del Toro, Jenna Malone, Maya Rudolph and Martin Short.
When private eye Doc Sportello's ex-old lady suddenly out of nowhere shows up with a story about her current billionaire land developer boyfriend whom she just happens to be in love with, and a plot by his wife and her boyfriend to kidnap that billionaire and throw him in a loony bin … well, easy for her to say. It's the tail end of the psychedelic `60s and paranoia is running the day and Doc knows that "love" is another of those words going around at the moment, like "trip" or "groovy," that's being way too overused — except this one usually leads to trouble.
With a cast of characters that includes surfers, hustlers, dopers and rockers, a murderous loan shark, LAPD Detectives, a tenor sax player working undercover, and a mysterious entity known as the Golden Fang, which may only be a tax dodge set up by some dentists … part surf noir, part psychedelic romp — all Thomas Pynchon.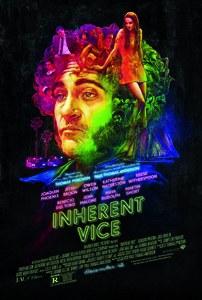 The screening will take place on Wednesday, December 10, 7:30 PM at AMC Century City 15, 10250 Santa Monica Blvd., 2000, Los Angeles.
A limited number of passes will be available on a first come, first served basis. To be eligible, please read and follow the directions CAREFULLY. There will be no exceptions.
Comment on this post ONLY with LOS ANGELES. Do not include anything else in the comment box. If you make a mistake, do not edit your comment because it will not register. You must submit a new comment.
Include your FULL NAME (First and Last) and email address on the entry form (NOT in the comment box!). Double check your email address before submitting. If your email address is misspelled, you will not receive passes.
ONE entry per person or couple will be accepted. CliqueClack has the right to discard any duplicates or comments that appear to be duplicates. Multiple comments from a single person will result in complete disqualification. Keep these offers fair for everyone!
Winners will be contacted by email. Please make sure to set your filters to accept email from @cliqueclack.com.
Check your calendar before commenting. If you have no intention of using the passes, please don't leave a comment. If the studios see that passes we are given to award to our readers are not being used, they will not want to offer us passes for future screenings. Please be considerate!
Please note that passes do not guarantee seats at the screening. Seating is first come, first served so plan to arrive early. CliqueClack has no control over the total number of passes distributed, and is not responsible for seating arrangements at the theater.
Inherent Vice is rated R. No one under 17 will be admitted with parent or guardian. The movie opens December 12.
Photo Credit: Warner Bros. Pictures