Were minorities snubbed at the Emmys?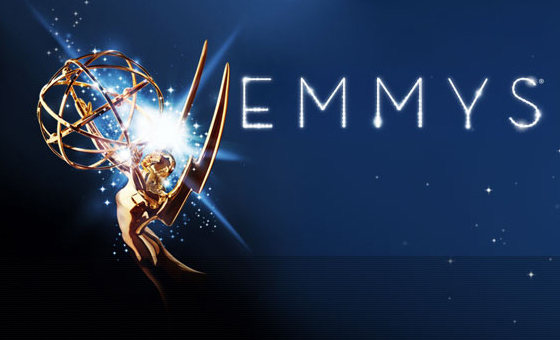 There didn't seem to be much diversity among the winners at the Emmy awards. What's up with that, man!? In this week's Clacking in Color, the quirky column spotlighting minorities on television, writer Jaylen Christie suggests that Emmy voters cast a wider net.
It has often been said that I am very predictable. I really don't know how I feel about that, to be honest. Perhaps I'll decide later. Nevertheless, I do tend to have the same morning routine — shower, brush my teeth, do the robot, and listen to The Tom Joyner Morning Show on the way to the job. Yesterday, Joyner, along with comedian Jay Anthony Brown, discussed the 68th Annual Primetime Emmy Awards. Surprisingly, the discussion didn't center on any fashion hits or misses, or lame acceptance speeches, or the fact that host Jimmy Kimmel was as dry as paint. Instead, Joyner made an observation that I wasn't quite prepared for — especially since I hadn't had my morning joe.
Out of all of the winners — and there sure were plenty — there wasn't a single person of color. No African-American. No Hispanic. No Asian. No nothing. Well, damn.
Now, before I get deeper into this week's topic, I'd just like to say that Clacking in Color will not morph into my vicious rant of the week. It will not become a tirade. That's certainly not my vision for a quirky column that asked who your favorite TV housekeeper was a few weeks ago. However, a topic as succulent as minorities being snubbed at the Emmys just can't be ignored. On the contrary, that would be like going to Red Lobster and ordering a cheeseburger. Pardon my slang, but where they do that at? Listening to Joyner and Brown joke around about the Emmy's being white-washed, I must admit that I didn't really seem to care … at least at first. In fact, I don't think I even noticed that anyone of color didn't win. However, the more that I thought about it, the more I realized, well, what the heck is up with that?
 A topic as succulent as minorities being snubbed at the Emmys just can't be ignored.
I don't think it's any secret that I watch a lot of television. I watch TV like it's going out of style. Therefore, I've seen some of the brilliant actors and capable actresses that networks have to offer — and all of them aren't of the lighter complexion. I believe it's a fact that some award shows tend to snub actors and actresses that are quite deserving of an accolade or two. Quite frankly, I think Amy Poehler should protest after losing to Julia Louis-Dreyfus the other night. I mean, doesn't she have enough already? Amy, I've got my picket signs ready. Call me.
And how in the world did Idris Elba lose to Kevin Costner? Costner can act, yes, but Elba owns his role in Luther. The show boasts dynamic writing and damn good acting. Give the man his due … and while we're at it, can some of the other actors and actresses of different colors get a little respect? Regina King does marvelous work in TNT's Southland, and Danny Pudi is hysterical in Community as is his sidekick Donald Glover. Why aren't these individuals nominated for awards? Do we need more minorities on television to garner attention?
Do we need more minorities on television to garner attention?
I don't know. I don't work in television. I would just like to see a plethora of culturally diverse winners. So, does that mean the academy should give minorities awards for the sake of doing so? No, that wouldn't be fair. After all, it takes talent to win an award, right? However, I think that the people who vote on the winners should go back and look at other actors and actresses who are doing brilliant things on other TV shows. No one wants to see the same people winning stuff over and over again … unless it's the Orlando Magic. Lord knows that NBA team needs to make it to the playoffs next year. Alas, I digress.
After her fifth Emmy, Candice Bergen withdrew her name from the nominations in order to give others a chance … and even though Katherine Heigl is nuttier than a damn Snickers bar, I give her credit, too, for withdrawing her name a few years ago after feeling that her work wasn't good enough. This created an opportunity for others to be nominated. I certainly think that talent is out there … and it's not just minorities. People get snubbed, dammit. I feel that the Academy of Television Arts and Sciences need to cast a wider net when it comes to choosing their nominees. Be diverse. Be bold.
Be colorful!
Photo Credit: Rolling Out