NBC announces its 2014-2015 schedule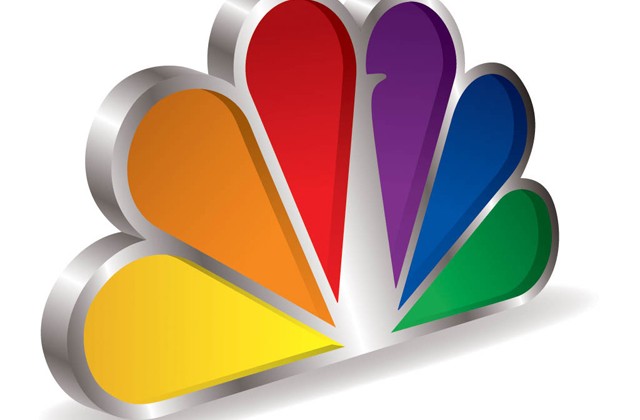 The current season is about to end, and the networks are announcing their 2014 schedules this week. First up, NBC gives us a look at what they have in store for the fall.
If you follow CliqueClack on Facebook or Google+, you've been kept up to date on all of the networks' axings, renewals and pickups for the coming season. It was a bloodbath for fans of some beloved shows, like ABC's The Neighbors (which the network never properly promoted, but seems to have a huge fan base if you follow the show and the actors on Twitter) and NBC's Community which will never live up to the hashtag #sixseasonsandamovie … unless some other network (or streaming service, ahem, Hulu Plus) steps in to save it.
On Sunday, May 11, NBC was the first of the networks to announce its fall lineup ahead of its official upfront presentation on May 12. Did your favorite shows make the cut? NBC has officially canned Community (but Sony is expected to shop it around), Revolution, Dracula (which was intended to be a limited series unless ratings dictated a second season), Believe, Crisis, Growing Up Fisher, Ironside (I believe the first cancellation of the season), Welcome to the Family, The Michael J. Fox Show (which gives him the opportunity to return to The Good Wife), Sean Saves the World, The Million Second Quiz, and Camp.
So what does the fall schedule look like? NBC has six new series premiering in the fall, has confirmed final seasons for some long-running shows, and is shifting it biggest 2013-2014 hit to a new night. On top of that, say goodbye to the Must See TV comedy block on Thursday … which honestly hasn't had many "must see" comedies in that two hour block for years. NBC's biggest hit, The Blacklist, will debut in its normal Monday timeslot in the fall, but will shift to Thursdays at 9:00 PM in February which NBC hopes will help to rebuild its beleaguered Thursday ratings. Of prime concern to the net's Thursday woes is CBS' acquisition of Thursday Night Football, which consists of sixteen games between September and December. "The multi-pronged strategy behind moving The Blacklist, which has shown enormous linear ratings and record time-shifting, is to not only enliven our Thursday night lineup but also create two desirable timeslots — lead-outs from The Voice (on Monday) and The Blacklist (on Thursday)," said NBC Entertainment chairman Bob Greenblatt.
NBC is still committed to comedy though, but will be holding most of their big guns for mid-season. NBC Entertainment president Jennifer Salke did confirm that season seven will be the last for Parks and Recreation, and Tina Fey and Robert Carlock's Unbreakable Kimmy Schmidt, the Ellen DeGeneres-produced One Big Happy, Mission Control from Will Farrell and Adam McKay, and Mr. Robinson starring Craig Robinson will join the schedule in 2015. Unbreakable Kimmy Schmidt was originally intended for the fall when the network order the initial 13 episodes. New comedy Marry Me gets the post The Voice Tuesday slot at 9:00 PM followed by returning fave About a Boy, which shifts to 9:30 PM.
NBC also has more big event series planned to debut in the second half of the season including Mark Burnett and Roma Downey's The Bible follow-up A.D. (which will launch on Easter Sunday), the Wizard of Oz event series Emerald City, David Duchovny's Charles Manson drama Aquarius, and the Heroes revival Heroes Reborn. It looks like NBC is really banking on 2015 to reverse their fortunes by holding most of their big shows until mid-season, so it will be interesting to see what floats or sinks in the first part of the year and what makes an earlier than planned debut if something tanks early on. As of now, this is what the NBC 2014 schedule looks like:
Monday
8-10 p.m. — The Voice
10-11 p.m. — The Blacklist / State of Affairs (the Katherine Heigl drama begins Nov. 17)
Tuesday
8-9 p.m. — The Voice
9-9:30 p.m. — Marry Me
9:30-10 p.m. — About a Boy
10-11 p.m. — Chicago Fire
Wednesday
8-9 p.m. — The Mysteries of Laura (starring Debra Messing)
9-10 p.m. — Law & Order: SVU
10-11 p.m. — Chicago P.D.
Thursday
8-9 p.m. — The Biggest Loser (new night)
9-9:30 p.m. — Bad Judge (The Blacklist moves into this timeslot Feb. 5)
9:30-10 p.m. — A to Z
10-11 p.m. — Parenthood (most likely its final season)
Friday
8-9 p.m. — Dateline NBC
9-10 p.m. — Grimm
10-11 p.m. — Constantine (look for Hannibal to return here in 2015)
Saturday
8-11 p.m. — Encore programming
Sunday
7-8:20 p.m. — Football Night in America
8:20-11:30 p.m. — NBC Sunday Night Football
It will be interesting to see where NBC plugs in all of their 2015 shows. You can expect Parks & Recreation to return to the Thursday at 8:00 or 8:30 slot after The Biggest Loser ends its season, possibly followed by Tina Fey's new series (seems a natural match). Parenthood will vacate it's Thursday slot after (most likely) 13 episodes, and the only real wild card here is the Debra Messing drama which could open up that hour block sooner than NBC hopes.
Photo Credit: NBC