Win free passes to see The November Man in Baltimore or DC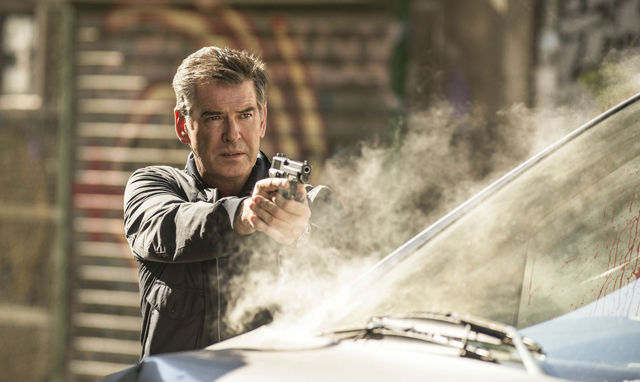 You can be among the first in Baltimore and DC to see Pierce Brosnan return to the big screen in 'The November Man.' Read the rules carefully to find out how you can enter the contest.
UPDATE: This offer is now closed. Follow CliqueClack on Twitter, Facebook, Google+ and Tumblr for contest alerts, reviews and breaking news.
CliqueClack has partnered with Relativity to offer readers in Baltimore and DC an opportunity to attend an advance screening of the new action thriller The November Man starring Pierce Brosnan, Luke Bracey, Olga Kurylenko, Eliza Taylor, Caterina Scorsone with Bill Smitrovich and Will Patton.
Code named 'The November Man,' Peter Devereaux (Brosnan) is an extremely dangerous and highly trained ex-CIA agent, who is lured out of quiet retirement on a very personal mission. He must protect valuable witness, Alice Fournier, (Kurylenko) who could expose the truth behind a decades old conspiracy. He soon discovers this assignment makes him a target of his former friend and CIA protégé David Mason (Bracey). With growing suspicions of a mole in the agency, there is no one Devereaux can trust, no rules and no holds barred.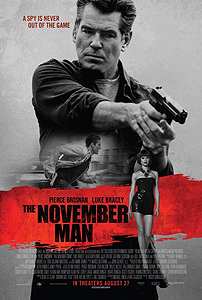 The screenings will take place Tuesday, August 26, 7:00 PM at the following locations:
AMC Georgetown, 3111 K St NW, Washington, DC
AMC White Marsh, 8141 Honeygo Blvd, Baltimore, MD
A limited number of passes are available on a first come, first served basis. To be eligible, please read and follow the directions CAREFULLY. There will be no exceptions.
Comment on this post ONLY with one of the two locations: GEORGETOWN or WHITE MARSH. Do not include anything else in your comment or it will not be registered. If you make a mistake, do not edit your comment because it will not register. You must submit a new comment.
Include your FULL NAME (First and Last) and email address on the entry form (NOT in the comment box!). Double check your email address before submitting. If your email address is misspelled, you will not receive passes should your entry be selected.
ONE entry per person will be accepted. CliqueClack has the right to discard any duplicates or comments that appear to be duplicates. Multiple comments from a single person will result in complete disqualification. As this is not a random drawing, only one person per couple needs to comment. Keep these offers fair for everyone!
Check your calendar before commenting. If you have no intention of using the passes, please don't leave a comment. If the studios see that passes we are given to award to our readers are not being used, they will not want to offer us passes for future screenings. Please be considerate!
Please note that passes do not guarantee seats at the screening. Seating is first come, first served so plan to arrive early. CliqueClack has no control over the total number of passes distributed, and is not responsible for seating arrangements at the theater.
Have a look at the trailer below and then let us know you want to see the film. The November Man opens in theaters August 27.
Photo Credit: Relativity