Win passes to an advance screening of Ouija in Boston or Plainville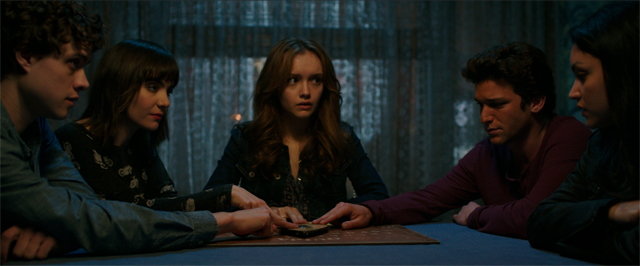 Be the first to see what happens when a group of friends unlock a door to the dark side in 'Ouija' at an advance screening in Boston and Plainville. Find out how you can get a pair of tickets.
THIS OFFER HAS EXPIRED. COMMENTS ARE CLOSED.
CliqueClack has partnered with Universal Pictures to offer readers in Boston and Plainville an opportunity to attend an advance screening of the new thriller Ouija starring Olivia Cooke, Daren Kagasoff, Douglas Smith, Bianca Santos and Ana Coto.
In Ouija, a group of friends must confront their most terrifying fears when they awaken the dark powers of an ancient spirit board. Stiles White directs the supernatural thriller that is produced by Platinum Dunes partners Michael Bay, Andrew Form and Brad Fuller (The Purge, The Texas Chainsaw Massacre, Friday the 13th) alongside Blumhouse Productions' Jason Blum (Paranormal Activity and Insidious series, The Purge), Bennett Schneir (Battleship) and Hasbro. Juliet Snowden and Stiles White wrote the script for Ouija, and Universal will distribute the film worldwide.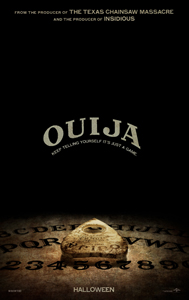 The screenings will take place on Wednesday, October 22, 7:00 PM at AMC Boston Common and AMC Plainville. A limited number of passes are available on a first come, first served basis for each location. To RSVP for your passes, please read and follow the instructions below:
Comment with ONLY one of the two locations: BOSTON or PLAINVILLE. Any elaboration in your comment could cause it to be rejected.
Include your FULL NAME and email address in the appropriate spaces, NOT in the comment box. Comments without the full name will be invalid. Double check your email address before submitting.
ONE comment per person or couple please! ONE comment per email address. Multiple comments, or comments that appear to be coming from the same person/couple, will be disqualified. Please keep these offers fair for everyone.
Check your calendar before requesting passes. Please do not request passes if you are not going to use them or if you are getting them from another source. If the studios see that passes we are given to award to our readers are not being used, they will not want to offer us passes for future screenings. Please be considerate!
Winners will receive one Admit Two pass by email. Please note that passes do not guarantee seats at the screening. Seating is first come, first served so plan to arrive early. CliqueClack has no control over the total number of passes distributed, and is not responsible for seating arrangements at the theater.
Ouija is rated PG-13 for disturbing violent content, frightening horror images, and thematic material, and opens in theaters October 24th.
Photo Credit: Universal Pictures