Download free passes for The Interview in Baltimore, DC or Virginia Beach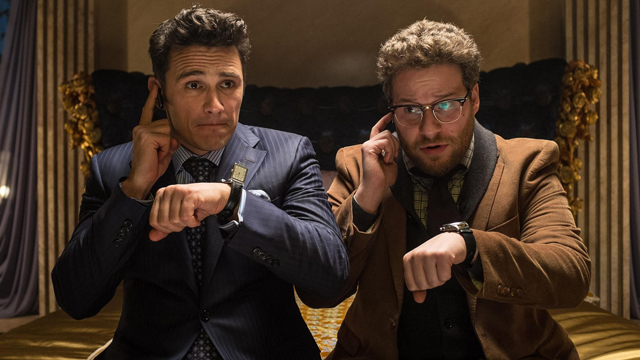 Free downloadable passes are available for the new comedy 'The Interview.' Find out how to get yours before they're gone!
THE WASHINGTON DC & BALTIMORE SCREENINGS HAVE BEEN CANCELLED.
CliqueClack has partnered with Sony Pictures to offer readers in Baltimore, DC and Virginia Beach an opportunity to attend an advance screening of the new comedy The Interview starring James Franco, Seth Rogen and Lizzy Caplan.
Dave Skylark (Franco) and his producer Aaron Rapoport (Rogen) run the popular celebrity tabloid TV show 'Skylark Tonight.' When they discover that North Korean leader Kim Jong-un is a fan of the show, they land an interview with him in an attempt to legitimize themselves as journalists. As Dave and Aaron prepare to travel to Pyongyang, their plans change when the CIA recruits them, perhaps the most unlikely candidates, to 'take out' Kim Jong-un.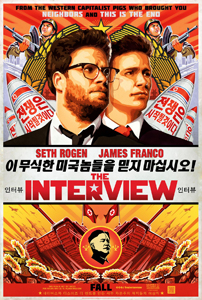 Passes are available to download on a first come, first served basis. To get your free passes, click on the link for the location of your choice:
Regal Gallery Place, DC – Wednesday, December 17, 7:30 PM CANCELLED!
Cinemark Egyptian, Hanover, MD – Thursday, December 18, 7:30 PM CANCELLED!
AMC Lynnhaven, Virginia Beach – Thursday, December 18, 7:30 PM
Please note that passes do not guarantee seats at the screening. Seating is first come, first served so plan to arrive early. CliqueClack has no control over the total number of passes distributed, and is not responsible for seating arrangements at the theater. CliqueClack is not the administrator of passes for these screenings. No comments will be accepted.
The Interview is rated R. No one under 17 will be admitted without parent or guardian. The movie opens December 25.
Photo Credit: Sony Pictures