Enter to win free passes to see The Loft in DC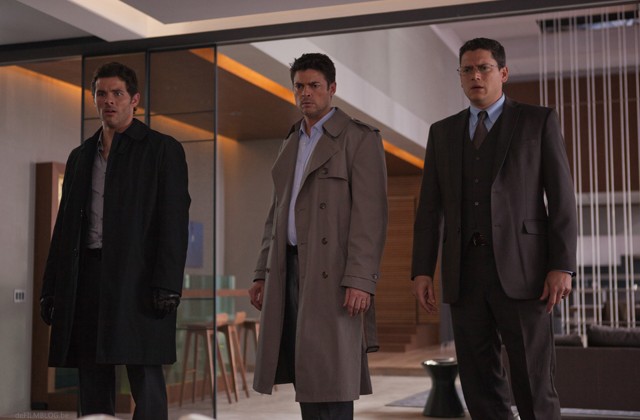 Enter our new drawing to win two free passes to any AMC Theater's screening of 'The Loft' in Washington DC.
THIS OFFER IS NOW CLOSED. WINNERS WILL BE NOTIFIED BY EMAIL.
CliqueClack has partnered with Open Road Films to offer readers in Washington DC an opportunity to attend a "run of engagement" showing of the new thriller The Loft starring Karl Urban, James Marsden, Wentworth Miller, Eric Stonestreet, Matthias Schoenaerts, Isabel Lucas, Rachael Taylor and Rhona Mitra.
Karl Urban and James Marsden star in the tense psychological thriller The Loft, the story of five married guys who conspire to secretly share a penthouse loft in the city — a place where they can carry out hidden affairs and indulge in their deepest fantasies. But the fantasy becomes a nightmare when they discover the dead body of an unknown woman in the loft, and they realize one of the group must be involved. Paranoia seizes them as everyone begins to suspect one another. Friendships are tested, loyalties are questioned and marriages crumble as the group is consumed by fear, suspicion and murder in this relentless thriller.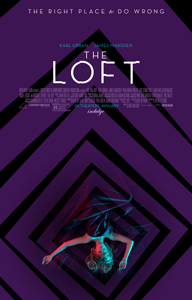 CliqueClack has four pairs of Admit Two passes for any DC showings of The Loft at any AMC theater in the area. Passes are good for showtimes Monday – Thursday only beginning Monday, February 2 (excluding holidays).
A random drawing will be held on Friday, January 30 and winners will be contacted by email. To be eligible, please read and follow the directions CAREFULLY. There will be no exceptions.
Comment on this post with your idea of luxury.
Include your FULL NAME (First and Last) and email address on the entry form (NOT in the comment box!). Double check your email address before submitting.
ONE entry per person will be accepted. CliqueClack has the right to discard any duplicates or comments that appear to be duplicates. Multiple comments from a single person will result in complete disqualification. Keep these offers fair for everyone!
Please make sure to set your email filters to accept email from @cliqueclack.com.
Passes are good for as long as the film is in theaters.
The Loft is rated R for sexual content, nudity, bloody violence, language and some drug use. The movie opens January 30.
Photo Credit: Open Road Films