Win passes to see The Theory of Everything in Baltimore or DC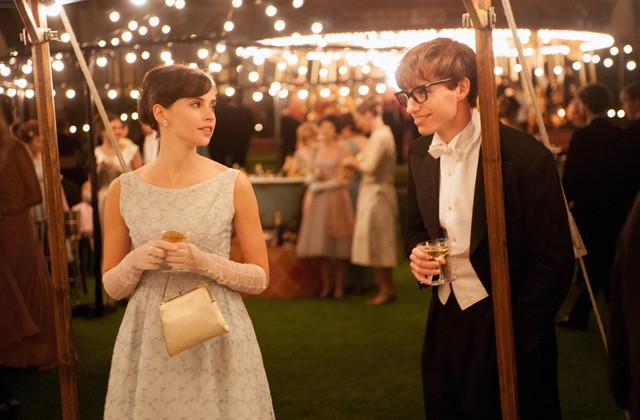 Win passes to see the real life story of Stephen Hawking in the new film 'The Theory of Everything.' Read on to find out how to win passes to the advance Baltimore and DC screenings.
ALL PASSES HAVE BEEN CLAIMED. WINNERS WILL BE NOTIFIED BY EMAIL. COMMENTS ARE CLOSED.
CliqueClack has partnered with Focus Features to offer readers in Baltimore and DC an opportunity to attend an advance screening of the new biographical drama The Theory of Everything starring Eddie Redmayne, Felicity Jones, Charlie Cox, Emily Watson, Simon McBurney and David Thewlis.
This is the extraordinary story of one of the world's greatest living minds, the renowned astrophysicist Stephen Hawking, who falls deeply in love with fellow Cambridge student Jane Wilde. Once a healthy, active young man, Hawking received an earth-shattering diagnosis at 21 years of age. With Jane fighting tirelessly by his side, Stephen embarks on his most ambitious scientific work, studying the very thing he now has precious little of – time. Together, they defy impossible odds, breaking new ground in medicine and science, and achieving more than they could ever have dreamed.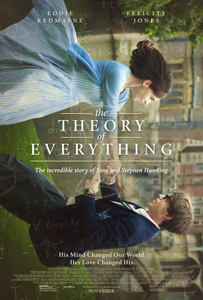 The screening will take place at the following times and locations:
Tuesday, November 11, 7:30 PM, AMC Georgetown, Washington, DC
Thursday, November 20, 7:30 PM, AMC White Marsh, Baltimore, MD
A limited number of passes are available on a first come, first served basis. To be eligible, please read and follow the directions CAREFULLY. There will be no exceptions.
Comment on this post ONLY with WHITE MARSH or GEORGETOWN. If you make a mistake, do not edit your comment because it will not register. You must submit a new comment.
Include your FULL NAME (First and Last) and email address on the entry form (NOT in the comment box!). Double check your email address before submitting. If your email address is misspelled, you will not receive passes.
ONE entry per person or couple will be accepted. Each winner will receive one Admit Two pass. CliqueClack has the right to discard any duplicates or comments that appear to be duplicates. Multiple comments from a single person will result in complete disqualification. As this is not a random drawing, only one person per couple needs to comment. Keep these offers fair for everyone!
Check your calendar before commenting. If you have no intention of using the passes, please don't leave a comment. If the studios see that passes we are given to award to our readers are not being used, they will not want to offer us passes for future screenings. Please be considerate!
Please note that passes do not guarantee seats at the screening. Seating is first come, first served so plan to arrive early. CliqueClack has no control over the total number of passes distributed, and is not responsible for seating arrangements at the theater.
The Theory of Everything is rated PG-13 for some thematic elements and suggestive material.
Photo Credit: Focus Features