Win passes to an advance screening of Unbroken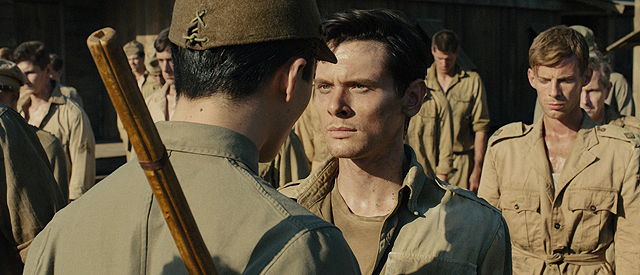 Be among the first to see the new biographical drama 'Unbroken' in Baltimore, DC, Virginia Beach, Boston or Plainville. Find out how you can get passes to the advance screening.
THIS OFFER HAS EXPIRED. COMMENTS ARE CLOSED.
CliqueClack has partnered with Universal Pictures to offer readers inBaltimore, DC, Virginia Beach, Boston and Plainville an opportunity to attend an advance screening of the new true-life drama Unbroken starring Jack O'Connell, Domhnall Gleeson, Finn Wittrock, Garrett Hedlund, John Magaro and Alex Russell.
Academy Award winner Angelina Jolie directs and produces Unbroken, an epic drama that follows the incredible life of Olympian and war hero Louis "Louie" Zamperini (O'Connell) who, along with two other crewmen, survived in a raft for 47 days after a near-fatal plane crash in WWII — only to be caught by the Japanese Navy and sent to a prisoner-of-war camp.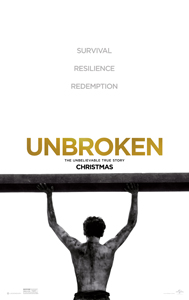 The screening will take place on Wednesday, December 17, 7:00 PM at AMC Boston Common and AMC Plainville, and Wednesday, December 17, 7:30 PM at AMC Georgetown, AMC White Marsh and AMC Lynnhaven. ALL BALTIMORE, GEORGETOWN & VIRGINIA BEACH PASSES HAVE BEEN CLAIMED!
A limited number of passes will be available on a first come, first served basis. To be eligible, please read and follow the directions CAREFULLY. There will be no exceptions.
Comment on this post ONLY with your choice of location: BOSTON or PLAINVILLE. Do not include anything else in the comment box. If you make a mistake, do not edit your comment because it will not register. You must submit a new comment.
Include your FULL NAME (First and Last) and email address on the entry form (NOT in the comment box!). Double check your email address before submitting. If your email address is misspelled, you will not receive passes.
ONE entry per person or couple will be accepted. CliqueClack has the right to discard any duplicates or comments that appear to be duplicates. Multiple comments from a single person will result in complete disqualification. Keep these offers fair for everyone!
Winners will be contacted by email. Please make sure to set your filters to accept email from @cliqueclack.com.
Check your calendar before commenting. If you have no intention of using the passes, please don't leave a comment. If the studios see that passes we are given to award to our readers are not being used, they will not want to offer us passes for future screenings. Please be considerate!
Please note that passes do not guarantee seats at the screening. Seating is first come, first served so plan to arrive early. CliqueClack has no control over the total number of passes distributed, and is not responsible for seating arrangements at the theater.
Inherent Vice is rated PG-13, and opens December 25.
Photo Credit: Universal Pictures