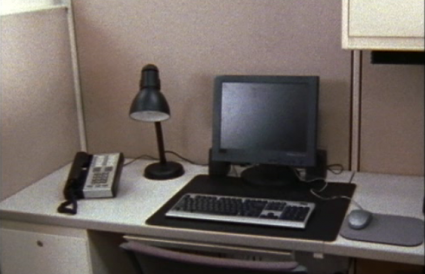 (Season 7, Episode 13 – "Family Meeting" – Series Finale)
I'm still shaking from the scene in the bedroom. I don't give a shit if you think that's spoilery and you haven't seen the episode. If you saw it, you know what I'm talking about. If you didn't, well what are you waiting for?
I thought I knew what Shane was up to when he was at the store, buying the flowers, the water and the toy for Jackson. I just didn't want to believe it. I still don't want to believe that that's how that chapter of this story ended.
Throughout this ordeal, Shane put on the face of a caring husband and father; we saw a lot of that in this episode, especially. But he wasn't fooling me. Shane was always out for himself and what was in his best interests, up until the bitter end. Rather than allow his son to live a possibly better life and to allow his unborn daughter the chance to live at all, he decided their fates  — and his own fate — himself.
The moment Vic picked up Ronnie, I had a sinking feeling in my stomach. We all knew that nothing good was in store for cheerful and hopeful Ronnie. The man who was sealing his fate stood right by his side and lied through his teeth without blinking an eye.
Not only did Mackey not blink an eye, he did not shed one tear for anything he'd seen or done. Not the sight of his oldest, closest friend, meeting his end on the floor of a bathroom. Not Shane's family sleeping an endless sleep in their bed. Not the thought of never seeing his family again, living out the next three years of his life in his own version of a prison: behind a desk. His eyes remained red but dry.
And that's just what Vic wound up with in the end: doing time. It may not be the kind of time anyone thought he'd end up with, but to be dropped down to what, for Vic, amounts to a worthless citizen is a kind of hell. As we saw in the final scene, just getting cozy with another old friend of his is all he needs to feel right again, even putting a smile on a face that has no right to wear one.
What's ironic about the screenshot I picked for this post is that, had I shown a picture of a prison door, people would not be happy about such a spoiler. Yet that's just what it is. Kudos if you didn't see the episode yet, saw that picture and immediately assumed what it meant.
Were there ends left loosened in the series? Yes, but all but a couple are minor. I guess things were left in a way that could bring us a continuation of some sort later, somehow, but I honestly don't want that. This is how I want things to end. I don't want to know what sentence Ronnie gets, whether Claudette dies soon or Aceveda becomes Mayor. I can make up my own mind about those things and not need them displayed to me on a screen.
As for those loose ends, I guess I would have liked to have seen what became of the Lloyd story. At one point I thought it would be a crazy twist to show us, just the viewers, that Dutch actually did kill the mother. More than a few people wondered what ever became of Dutch's weird cat-killing escapade seasons ago, and this could have been it. I'm assuming now that Dutch was killing cats to try to get into the mind of what makes a killer tick, and that's it.
Maybe I would have liked to have seen Tavon come back again, but I think just seeing him appear earlier this season to question Shane was enough. Or maybe to see Julien's story unfold a bit more. I really have no real complaints about what wasn't covered, because what we saw tonight is all that really mattered.
A few things about this episode:
– I found it funny that Shane went to Billings to pass a message, because we all know Billings is such a wimp-ass.
– There was an odd inconsistency when Olivia said to Vic: "You got your immunity. What do you care if we get Beltran?" Why didn't Ronnie pick up on that and ask Vic what she was talking about, since they didn't get it yet?
– Why did Vic go in to see Claudette when Olivia said she was asking for him? Ronnie was heading in and Vic seemed forced to have to go along with him. Wouldn't Vic want to stay far, far away from The Barn at that moment?
– Vic looked awfully strange in a suit. Didn't we see him in a suit in a flashback scene seasons ago, with Shane, while they worked Vice? In any case, that suit looked like something he hadn't taken out in years.
– I don't have the right words to describe Ronnie's reaction to Vic's treachery. I think it was a bit of something we all felt about Vic, all balled up and tossed out of Ronnie. The people responsible for this show — the writers, director, cast — made sure we knew Vic was not a good guy. The only thing anyone could feel toward Vic was anger and disgust.
The theme of this episode: new beginnings. Things are cleaned up and cleared out at The Barn and Aceveda can possibly, hopefully run his Mayorship cleanly, now that his campaign is over with. It's a new beginning for Corinne and the Mackeys. A new beginning — or most probably end — for Ronnie; I can only figure Ronnie will get death for what he's been implicated for. And a new beginning for Vic, though as we saw, it's not likely the one ICE had planned for him.
So long, old friend. I'll miss these late nights with you.
Photo Credit: FX