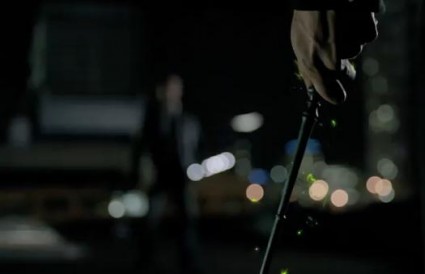 Gaming juggernaut IGN has made some incredibly clever videos for April Fool's Day in the past. Last year was the Halo Bollywood trailer. A few years before that, we got the fake Zelda movie trailer. Each year, the video has been super silly and enjoyable. The thing is, while most of these spoofs were funny, they didn't really fool me, and they weren't exactly projects I would really want to see happen (sorry, but a Zelda movie is a bad idea if only because Link shouldn't talk). I honestly wasn't expecting their 2011 joke to be any different.
Then this video popped up yesterday.
Maybe it's because I'm a diehard Harry Potter fan, but this looks so freaking cool! Not only would I watch this show, but I would fight tooth-and-nail to be the one to review it on here.
First of all, it would be inspired to have the series focus on American wizards. For non-HP fans, the novels themselves make subtle references to an American wizarding school and a magical community in the same vein as (although perhaps a bit smaller than) their British counterparts. The readers don't learn many details about American wizards, but we do know they exist in Rowling's universe.
Another great idea in this short video is making it about the Aurors — really the FBI of the wizarding world. These guys deal with the most sinister of dark wizards. They are easily the baddest of bad-asses in the series. I'm getting pretty sick of all the police procedurals on television nowadays, but this would be a huge exception for me. Think about all the crazy dark magic criminals that could be brought to justice every week! I know mentioning FX was part of the joke, but wouldn't that be the perfect channel for a gritty, but strong adaptation like this? It could easily stay PG-13, which I would say is a parallel rating for the last few Harry Potter books.
The biggest thing that appealed to me about the short was the lack of the Boy who Lived. For one, no one would be able to fill Daniel Radcliffe's shoes. That's his role. For another … well, like I said before, Rowling created one heck of a wizarding world. Why not explore it?
Now, do I think my enthusiasm will convince FX or any other channel to develop this show? No … but it would be amazing if it did. I think the biggest hurdle would be getting the rights and making sure Rowling approved. But you know, another option would be an internet series. The right filmmaker could do something fantastic as a low-budget and no profit project. I'm serious, if any filmmaker out there is up for the job, it would make me the happiest fangirl in the whole wide world!
Devils that they are, the IGN staff even made a fake information page on the fictional show. Stop titillating me, internet!
Photo Credit: IGN