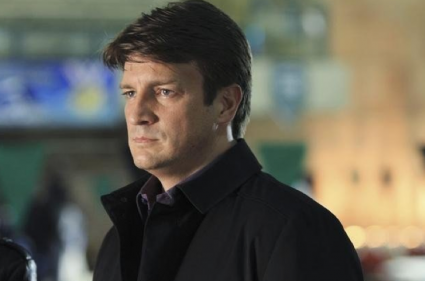 In many ways, May Sweeps is the best time of the year to be a TV fan. When it comes to season (and series) finales, writers and show runners pull out all of the stops to bring year-long stories to a close. Yes, I am ignoring for a second the fact that, by definition, finale time also mean the summer hiatus, but TV in the summer is much better than it used to be (Thank you Cable!). Regardless, May equals drama, which in turn equals death.
Mike Ausiello, in his annual May Sweeps Scorecard, is predicting up to 24 deaths in the whole of the television landscape. Aside from the fact that it is an awfully large amount of drama, I think half the fun — when you already know some of the story — is guessing the rest of it. So, using Ausiello's list as a jumping off point, these are my predictions for some of the death's we will see this May (Spoiler warnings obviously apply):
Castle: This is the show I feel most confident in my guess. Castle's collection of characters has incredible chemistry. You know Castle and Beckett aren't going anywhere. Killing off any of the ladies in Castle's life would be the wrong emotional impact on this kind of show. I personally wouldn't forgive showrunner Andrew Marlowe if either Detectives Ryan or Esposito were the victim, and I'd suspect most fans share that sentiment. Lanie would make for a good candidate, but then we'd go back to the wrong emotional impact problem (though she's actually my second guess, if that counts for anything). No, I think none of these characters will see the Grim Reaper come calling. That only leaves one: Captain Roy Montgomery.
He's the most likely candidate for many reasons. None of the characters are emotionally attached to him (like they are to each other, at least). Neither would his departure impact the story much; In fact, it creates a natural conflict for the show next season. Castle's participation with the NYPD has gotten quite comfortable three years. A new captain, not impressed with Rick Castle's political connections, could make things interesting.
Glee: The suspected death on FOX's high school dramedy is a bit harder to predict. At first, I figured that all of the members of New Directions would be safe (Now, honestly, I'm not so sure). This is another show where the theme and tone of the show could really be affected by the wrong character death. Fellow Clacker Jane Graves suspects it could be Figgins or Beiste, and I agree that, in particular, the football coach would be a good candidate. My first fear, and believe me, I'm not advocating, would be them finding a secondary, beloved character … someone like Becky. In the end though, I think they'll off someone just a little more central to the story.
I am not a fan of Lauren Zizes … I don't think that is a secret to anyone. But she's one of two members of New Directions who can't sing, and if she could dance like Mike Chang, I might be singing a different tune myself. She also has had very limited interaction with the majority of the glee club; other than Mercedes and Puck, she's not integrated into the group. If they off anyone on this show, she's the character I would miss the least.

NCIS: This is the last show in Ausiello's list that I really have any affection for, and there are two … yes, boys and girls, two … deaths expected in the Navy Yard. All of the core cast signed contract extensions recently, so the only way they'd die is if the entire legal and publicity team at CBS and Paramount Television is pulling the wool over our eyes. I'm not so sure about Rocky Carroll, but this show has already killed a Director in a season finale, and I don't think they would do it again. Honestly, I can only think of one character whose death makes any sense.
When the director brought EJ Barrett to Washington to continue her work on the Port to Port Killer, it was already obvious that that particular arc would be the focus of the end of the season. When the killer is behind bars at the end of season, what potential role could she play, especially as no one seems to like her, except for Tony? No, she's got to be one, but I don't have an inkling who the second might be.
What do you think?
Photo Credit: ABC