PodClack – Episode 40: FM radio voice
In this episode, comedian Jay Black once again joins Clacker Katie Schenkel to talk about her time at PAX and what else is going on in the world of TV reviewing.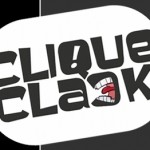 Welcome back to another episode of our PodClack podcast. Make sure you tune in and make your friends tune in as well, and comment and rate us on our iTunes page!
Please keep the comments coming and let us know what you think. Got suggestions? Questions? We'd love to hear 'em! Make sure you get everyone you know to subscribe to the PodClack in iTunes (and rate us, please!) or via some other feed — we feed Jay's ego a careful diet of traffic numbers and subscriber count, so let's not let that sucker die of starvation. You can also check-in via GetGlue!
Thanks for listening!
Photo Credit: Keith McDuffee, CliqueClack