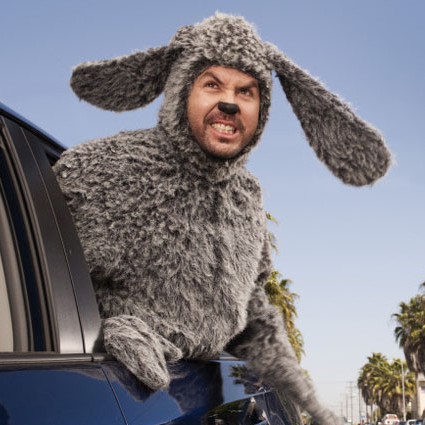 In celebration of its June 21st season 2 premiere and in light of its complete first season release June 19th, CliqueClack is giving away a brand-spankin'-new Blu-ray copy of season 1 of Wilfred … !!!
Wilfred is the story of Ryan, a depressed man who believes he is getting nowhere in his life and plans to kill himself. In the middle of his attempted suicide, he is asked to watch his neighbor's dog, Wilfred, but Ryan can only see Wilfred as a real person instead of an animal that everyone else sees. As they begin to bond more and become friends, Wilfred teaches Ryan a life lesson about people, love, and living.
Fox's two-disc set offers Wilfred's first season in its 1.78:1 broadcast aspect ratio with 5.1 DTS-HD Master Audio tracks. The discs also contain the following supplements:
Wilfred & Bear: A Love Affair feature
Mary Jane Mash-up feature
Fox Movie Channel feature – Life after Film School: Jason Gann
Deleted scenes
What do you have to do to win this freshman season set starring Jason Gann and Elijah Wood? Simple: Based on the cliffhanger season finale, comment below whether you believe Ryan is dead or alive. All through last summer's run of the show, I kept wondering if Ryan really did off himself. I want to know what you think.
We will pick a commenter at random and contact that person at the conclusion of this contest. You must leave your comment no later than Saturday, June 23rd at 12:01 a.m. EDT. (Be certain your spam filters do not block e-mail from @cliqueclack.com!) Only one entry per person and you must have a valid U.S.-based mailing address. This giveaway is open to U.S. residents 18 years of age or older only. Failure to follow these guidelines will void your entry. Best of luck!
And … Woof!
Photo Credit: FOX