Fringe – Anna Torv talks about Olivia, Fauxlivia and the final season
Anna Torv from 'Fringe' sat down for a roundtable interview at San Diego Comic-Con to discuss the upcoming fifth and final season.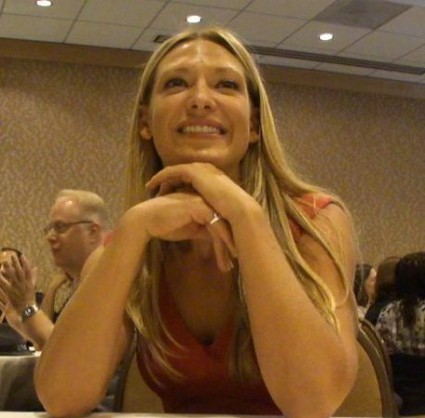 The talented Anna Torv sat down with us at San Diego Comic-Con. She was ready to get back to work on the final Fringe season.
Here are some of the topics she discussed:
Olivia is alive!
Preparing for the final season.
Looking forward to this season — being able to put everything just into Olivia
Fauxlivia / Bolivia  — "I'm still hoping that maybe she'll pop back up."
Goodbye between Olivia and Fauxlivia.
Thoughts about the finale and Walter shooting Olivia.
 Check out the rest of our interviews with the Fringe cast and executive producer J.H. Wyman.
Photo Credit: Carla Day