Flicks on DVD and Blu-ray – Puss In Boots, J. Edgar, Unforgiven
An current Oscar contender, a film that hoped for Oscar love but got none, the Ben Stiller/Eddie Murphy team-up, a Best Picture winner, and a classic multiple-Oscar nominee are among this week's new home video releases.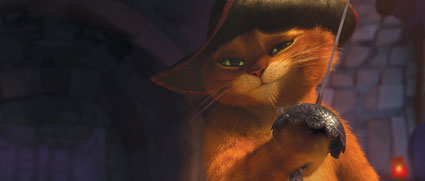 It's another slim week for some really major theatricals, but there is one Oscar nominee amongst the group of new films, a Best Picture winner in the catalog group, and a multiple Oscar nominee from the Criterion Collection. Check out the guide below, and click on a link if you see something you like.
Photo Credit: Dreamworks Pictures