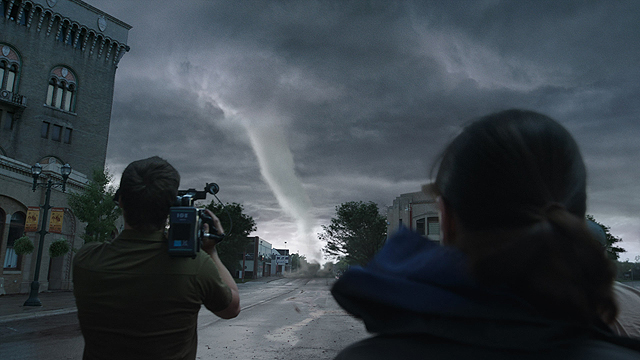 A storm is brewing in the Los Angeles area, and we have tickets for you to be the first to see it! Find out how you can win free passes to see 'Into the Storm' before anyone else!
ALL PASSES HAVE BEEN CLAIMED. COMMENTS ARE CLOSED. PLEASE FOLLOW CLIQUECLACK ON TWITTER, FACEBOOK, GOOGLE+ and TUMBLR FOR CONTEST ALERTS, REVIEWS and BREAKING NEWS.
CliqueClack has partnered with Warner Brothers Pictures to offer readers in the Los Angeles area an opportunity to attend an advance screening of the new disaster movie Into the Storm starring Richard Armitage, Sarah Wayne Callies Matt Walsh, Alycia Debnam-Carey, Arlen Escarpeta, Nathan Kress, Jon Reep and Jeremy Sumpter.
In the span of a single day, the town of Silverton is ravaged by an unprecedented onslaught of tornadoes. The entire town is at the mercy of the erratic and deadly cyclones, even as storm trackers predict the worst is yet to come. Most people seek shelter, while others run towards the vortex, testing how far a storm chaser will go for that once-in-a-lifetime shot. Told through the eyes and lenses of professional storm chasers, thrill-seeking amateurs, and courageous townspeople, Into the Storm throws you directly into the eye of the storm to experience Mother Nature at her most extreme.
Continue reading 'Win free passes to see Into the Storm in Los Angeles' »
Photo Credit: Warner Brothers Pictures