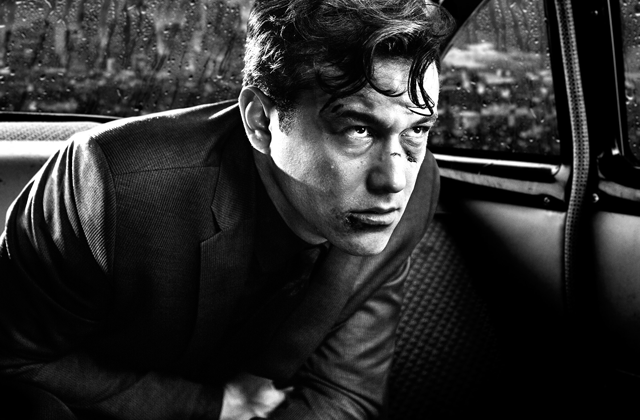 'Sin City: A Dame to Kill For' is basically 'Sin City' again, so you're likely to like it if you liked that one, and hate it if you didn't.
Nine years is a long time in between a movie and a sequel. Of course, it's not the longest; a quick glace at Wikipedia reveals ten years for The X-Files movie, another niche film, sixteen years for the Dirty Dancing sequel, and a whopping sixty-three years for a sequel to Bambi. Although that's a different sort of movie altogether. The first Sin City movie came out in 2005 from director Robert Rodriguez, sharing the directing credit (a bit controversially at the time) with Frank Miller, who had created the graphic novel the movie is based on.
Later, Frank Miller went to direct The Spirit, another graphic novel adaptation, but it was a critical and commercial failure. Now the two have teamed up again for a sequel/prequel to Sin City. But the world isn't the same as it was nearly ten years ago, not just in terms of technology, but also art and culture. Sin City blew me away when it came out; it was brutal, stylized, and jumped straight off the comics page. People had never seen such an accurate version of comic books, nor did they expect the crazy, violent world of Frank Miller. I wasn't really familiar at the time, and have since read some of it; I like the movie more. But is the sequel still fun or is it drag?
Continue reading 'Sin City: A Dame to Kill For is a brutal, bloody, and mostly fun repeat of the first one' »
Photo Credit: Weinstein Co.