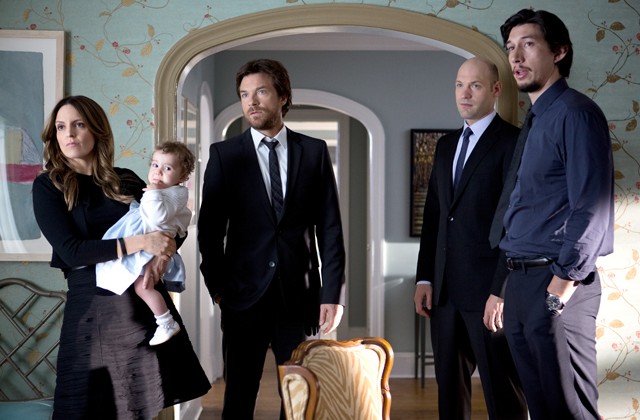 'This Is Where I Leave You' strands some good actors in a sea of clichés, but the performances just may be enough to elevate it beyond a TV Movie of the Week.
Family dynamics are a crazy thing. Most families get along, or at least pretend to get along during holidays and special gatherings, and others just can't be in the same room together without some unfortunate event taking place.
The Altman family, from the new comedy-drama This Is Where I Leave You, falls squarely into that second category. Oldest son Paul (Cory Stoll) feels like the "responsible" son who took control of the family business while his younger brothers fled their hometown. Middle son Judd (Jason Bateman) seems to have a successful career and marriage … on the surface, and youngest son Phillip (Adam Driver) is seen as the irresponsible one who is now dating a much older woman. Then there's sister Wendy (Tina Fey) who seems more like a mother to them all than their actual mother.
Continue reading 'This Is Where I Leave You leaves no cliché unturned' »
Photo Credit: Warner Bros. Pictures