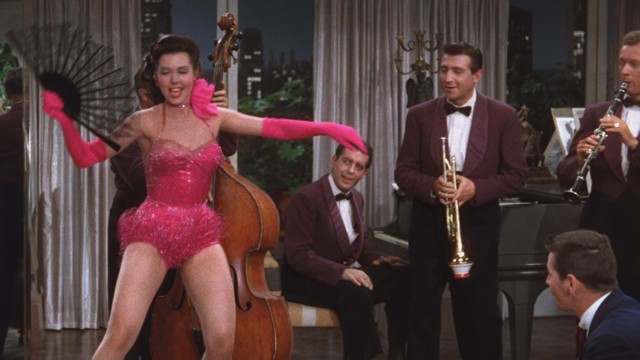 MGM produced the best movie musicals of the 1950s and now Warner Brothers presents 'The Band Wagon,' 'Kiss Me Kate' (in 3D!) and Warner's own 'Calamity Jane' on Blu-ray for the first time. And the wait was worth it.
Any die hard movie musical fan knows that MGM produced most of the greatest musicals of all time in the 1950s. The Arthur Freed Unit became the touchstone of musicals with productions ranging from The Wizard of Oz in 1939 to Bells Are Ringing in 1960. While the 1940s was a productive decade for Freed, the 1950s gave us some of the most beloved, classic musicals of all time.
Now, Warner Brothers Home Entertainment has taken two of these MGM classics, plus one from the Warner Brothers library, and has given them a good scrubbing for Blu-ray and the results are astonishing. Best of all, you can purchase your favorite film as a stand-alone disk or get them all in the new Musicals: 4-Movie Collection. The three new titles are The Band Wagon, Calamity Jane, and Kiss Me Kate. Warners has added Singin' in the Rain as a bonus to the 4-disk set.
Continue reading 'Classic movie musicals sparkle on Blu-ray' »
Photo Credit: Warner Bros Home Entertainment