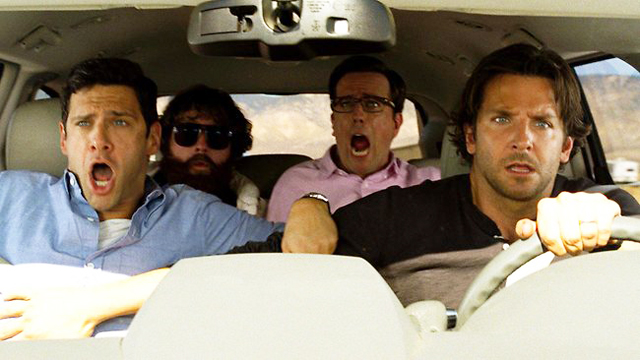 The 'Hangover' films set a gold standard for side-splitting laughs and over-the-top shock humor using the same formula for the last two films in the series. Does the third and final act of the 'Hangover' trilogy fall victim to being more of the same?
You pretty much had to have been living under a rock for the last few years to not have heard about The Hangover movies and the epic drunken adventures and hijinks the "Wolfpack" have been on after wild nights of partying and drinking. With The Hangover Part III being billed as the third and final film in the series it had the difficult task of being fresh and unique enough to set itself apart from the first two films, while still keeping consistent with a level of crazy humor.
Continue reading 'The Wolfpack reunites one last time in The Hangover Part III' »
Photo Credit: Warner Bros.