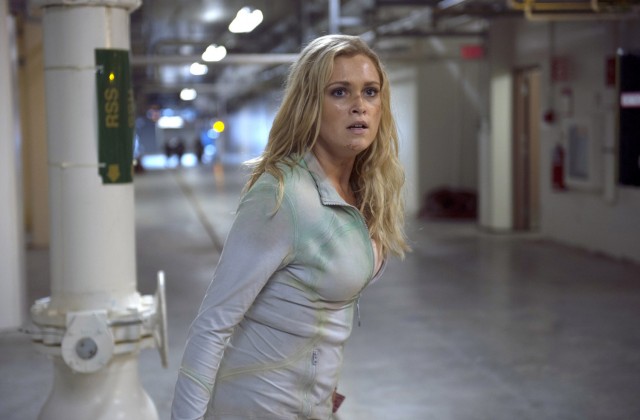 CW's 'The 100′ first season was full of jaw-dropping, WTF moments. If the second season premiere is any indication, fans are in for a heck of a ride.
Previously on The 100: What. The Fudge. Critics can talk about Scandal, they can talk about The Walking Dead, or they can talk about a host of other much-hyped shows that provides shocking twists and turns, but for my money, The 100 has them all beat.
I was describing the show to a friend this summer, trying to explain how the show kept ramping up the action. I told her there was a big shocking moment at the end of the pilot that left audiences jaw-dropped. Then Clarke topped it at the end of episode two. Then Charlotte topped it once and then once again in the following episodes. There's nothing like The 100 on television anywhere, and I'm damn glad the show is back.
I talked to the cast and crew at San Diego Comic-Con this summer, and I was particularly struck by something showrunner Jason Rothenberg said. The full quote is in the video below, but he basically didn't think that the show deserved its reputation for killing off characters; other than Wells, none of the characters killed was portrayed as a regular character. Rothenberg implied that since the show received that reputation, they were going to attempt to live up to it in season two. Boys and girls, if that statement does not scare you, you are not paying close enough attention. There's an influx of characters on the ground with the return of the Ark, the Mountain Men (People?) and more Grounders. More characters to track makes it considerably easier to chop off a couple here or there as the story allows. Continue reading 'The 100 season premiere reminds us how crazy this show is' »
Photo Credit: The CW