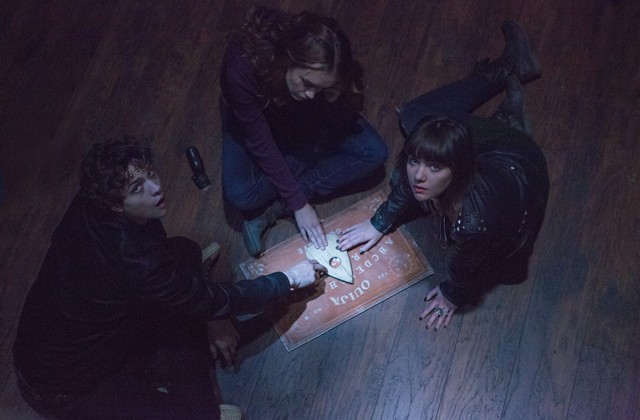 Is a spirit board a simple plaything or a tool of the Devil? The new film 'Ouija' shows us that it's definitely not a toy.
Over the past few years, we've seen movies based on toys and games, most notably the Transformers series and Battleship. There are movies in the works based on the classic board games Monopoly and Candyland as well. Just in time for Halloween, the newest game-to-movie production debuts as Ouija comes to the big screen.
Depending on your personal beliefs, the Ouija board is either just a game or a tool of the Devil used to open a portal to a demonic world. The movie capitalizes on these beliefs that playing with a Ouija board will only lead to bad things.
In Ouija, we meet two best friends as children playing with a Ouija board. As teenagers, one of the girls, Debbie, disobeys the cardinal rule of not playing with the board alone. Next thing you know, Debbie hangs herself but no one can believe that she actually killed herself. Her friend Laine (Bates Motel's Olivia Cooke) thinks the only way to get closure is to gather Debbie's closest friends and contact her with the Ouija board. Contact is made, but is it Debbie or something pretending to be Debbie?
Continue reading 'Ouija is fun but not very scary' »
Photo Credit: Universal Pictures