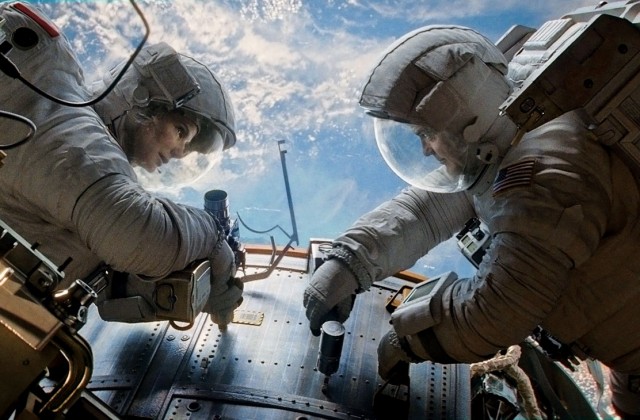 'Gravity' was a stunning rollercoaster ride in theaters, and the new Blu-ray release brings that excitement home and gives you an amazing look at how the film was made.
When Gravity first hit cinema screens, it was arguably the best movie of the year, a film that seemed to be a sure bet for Oscar glory for Best Picture as well as Sandra Bullocks bravura performance as an astronaut stranded alone in space, trying to find a way back to earth, and learning more about herself than she ever knew before in the process.
Since then, many more excellent films have emerged as Oscar Best Picture front runners with 12 Years a Slave or American Hustle most likely the film to take home the gold, and Cate Blanchett an almost sure thing to overtake Sandy as Best Actress for her brilliant performance in Blue Jasmine. Looking at Gravity again on Blu-ray, it still holds up as a pretty exciting thrill ride, but even considering it as Best Picture material seems a bit of a stretch (and who knows, if the two front runners split the vote, Gravity could end up winning).
Continue reading 'The Gravity Blu-ray delivers the goods' »
Photo Credit: Warner Bros. Pictures