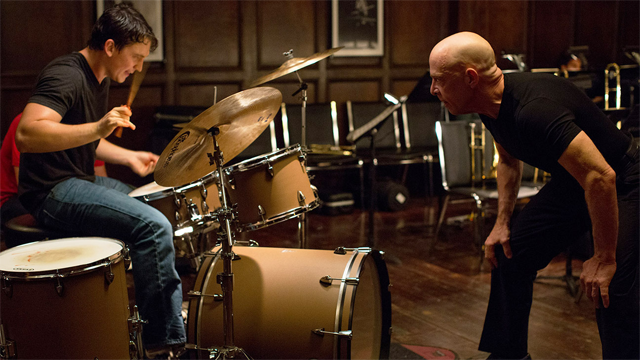 'Whiplash' is a shocking adrenaline rush about jazz and drums – I'm surprised too!
"If music be the food of love, play on."
There is a thin line between a caring teacher who's pushing you as hard as you can go to achieve greatness and a giant jerk on a power trip. Teaching is difficult, and teaching the truly talented is not as easy as it sounds. Many coast on by, letting the students do all the work. But it's thought often that you really need to push and push to achieve greatness; if you aren't struggling, can you truly obtain anything more than mediocrity in a sea of the same?
Continue reading 'Whiplash is a frenetic, fabulous movie about the line between mentorship and abuse' »
Photo Credit: Sony Pictures Classics