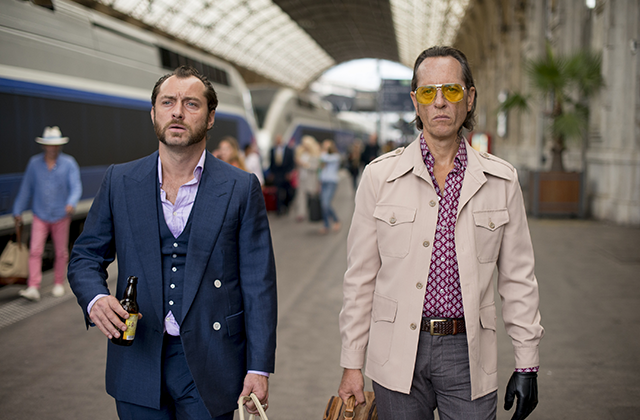 'Dom Hemingway' is a movie all about the style and the scoundrel, but suffers when it tries to go soft.
Why is it so easy to root for the bad boy? There's something interesting about how willing audiences are to root for the full spectrum of "unpleasant" characters, from the mildly conflicted to the antihero to the scum. But movies usually try to give a bit of a reason, so there's always something. Maybe it's a tragic past, a way to connect and sympathize with them, or perhaps it's a comparison to villains that are even worse. For example, Batman is certainly a violent vigilante outside the law, but he's fighting criminals. Danny Ocean from Ocean's 11 is a thief of a girlfriend and money, but he's stealing from a jerk. Peter Griffin is an awful human being, but he's in a (mostly) funny cartoon.
That's another thing — the hyper-realism of fiction lends itself to painting bad guys as main characters. So we easily get involved in people like Omar, Don Draper, or Walter White, although they objectively do terrible, immoral things of varying degrees. And that's the real reason we often root for these guys. Wish fulfillment and falling under the sway of overwhelming charisma.
Dom Hemingway stars Jude Law as Dom, a criminal just out of prison because he refused to snitch on his crime boss, Mr. Fontaine (Demian Bichir). Dom has a few things to take care of, like meeting up with his old friend Dickie (Richard E. Grant) to visit his old boss to get his "reward" for not talking. He also has to beat up his late ex-wife's widower, because, well, Dom is a violent alcoholic. There's also the minor problem of his estranged daughter Evelyn, played by Game of Thrones actress Emilia Clarke.
Continue reading 'Dom Hemingway is a great Jude Law character in a decent movie' »
Photo Credit: Fox Searchlight