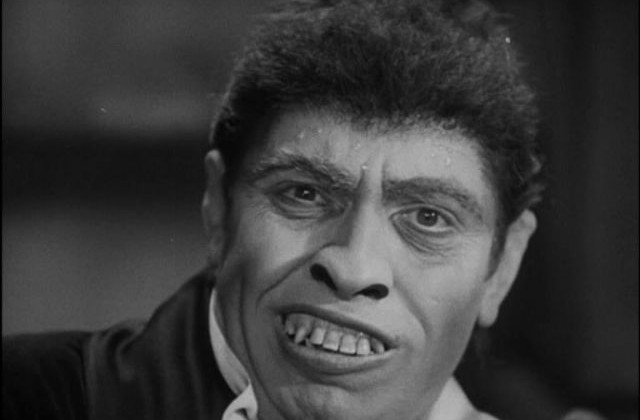 This classic Throwback Thursday film is one of the most sinister and alarming of Hollywood's pre-code era.
As a kid, I had nothing but love for old monster movies.
The Universal gang, Frankenstein, Dracula, The Creature From The Black Lagoon. The cheesecake gigantic atomic monstrosities. War Of The Gargantuas. Godzilla and his kaiju clan.
I collected and built all the Aurora horror model kits. (Not the Polar Lights remakes, the original, one and only Aurora kits with their glow-in-the-dark features and meticulous need for attention.) I still have all of them.
And I reveled in the bevy of publications of my youth, from comics (Werewolf By Night, Man-Thing, Monsters Unleashed) to black and white magazines (Famous Monsters Of Filmland) and right on into the "vogue" newspapers (The Monster Times).
I'm glad I didn't see this film as a kid.
Interestingly, of all the films and media I devoured back in the day — something I continue soak up and revisit as time allows — I never got around to reading Robert Louis Stevenson's novella The Strange Case Of Dr. Jekyll And Mr. Hyde nor did I get any of the many films tucked beneath my belt. I really don't have a good reason. It just might be it was one of the lesser films I figured I'd get to eventually. In hindsight I don't remember it being as readily viewable as other horror flicks, a reasonable excuse I'm comfortable in stating that's the most likely cause.
Regardless, I recently was able to wrangle a viewing of Fredric March's Oscar-winning performance during a rather recent Turner Classic Movie pre-code Friday night.
And oh … what a treat it was. Continue reading '1931's Dr. Jekyll And Mr. Hyde is startling, distressing stuff' »
Photo Credit: Paramount Pictures