Flicks on DVD and Blu-ray – Cabin in the Woods, Best Exotic Marigold Hotel, Katy Perry in 3D
New on video September 18: 'The Cabin In The Woods,' 'The Best Exotic Marigold Hotel,' 'Katy Perry The Movie: Part of Me,' 'The Magic of Belle Isle,' 'Hysteria,' 'Beverly Hills Chihuahua 3,' 'Bait 3D,' 'Chico & Rita,' 'The Do-Deca-Pentathlon,' and more.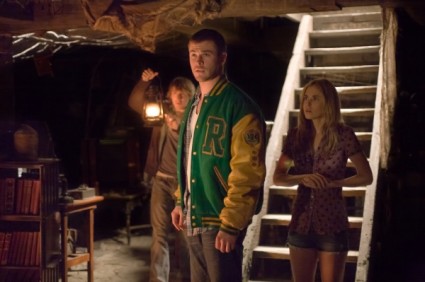 There are so many good releases coming September 18, both recent theatricals as well as deep catalog titles, that we're going to split this into two posts. If you're looking for the most recent releases, you've come to the right place. Hitting home video this week, and after sitting in the MGM vault for two years due to the studio's bankruptcy, the most original horror film in years comes to home video after a successful theatrical run, Cabin in the Woods. Starring a pre-Thor Chris Hemsworth, the film really took horror to a new level of creativity that really can't be discussed in any review without spoiling many of the surprises. Suffice it to say, if you missed this in the theaters and really enjoy horror flicks, this should definitely be on your must-see list. If horror isn't your thing, there's a wide range of titles for everyone from mature audiences, including The Best Exotic Marigold Hotel, to tweeny-boppers and pop music fans with Katy Perry: Part of Me, as well as a collection of new titles that may have come and gone at the local cineplex without much notice, or just went straight to video. Check out the grid below to see what's in store for this week, and if you're looking for more "classic" titles, we've got those for you as well. If you see something you like, click on any link for more information or to make a purchase.
Photo Credit: Lionsgate