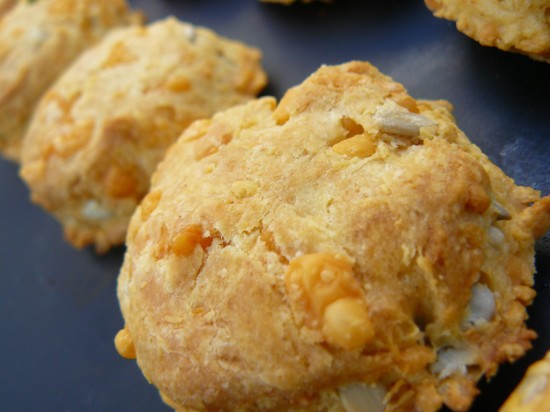 I know, another food rut. I haven't even finished writing all my posts about homemade pasta when I suddenly become addicted to scones, seemingly out of nowhere. Well, not exactly nowhere — last week's orange date chocolate chip scones were heavily inspired by recipes I have loved through the years.
This week's little collection of scone recipes to try? They are just because I can't get scones off the brain.
Would you believe Heidi Swanson just happened to publish a scone recipe this week? She's a psychic enabler, feeding my addiction like that. These figgy buckwheat scones are going to be made soon … it's in the stars. I just bought some buckwheat flour this week and the fig butter reminds me a lot of my fig port sauce that I created a few weeks ago for roasted garlic and rosemary chicken. Destiny's calling….
I think I might like these cranberry oat scones since I love oatmeal muffins so much. There's something so hearty and satisfying about oatmeal in baked goods. Since I've never met a cranberry I didn't like — plus there's lemon zest! — I'm putting these on my to-bake list.
Really? Pina Colada scones? I love that there are minds out there that think of recipes like this one. I adore just about everything coconut, so why not?
Honorable mentions:
Share your favorite scone recipe in the comments.
Photo Credit: bloggyboulga / Flickr