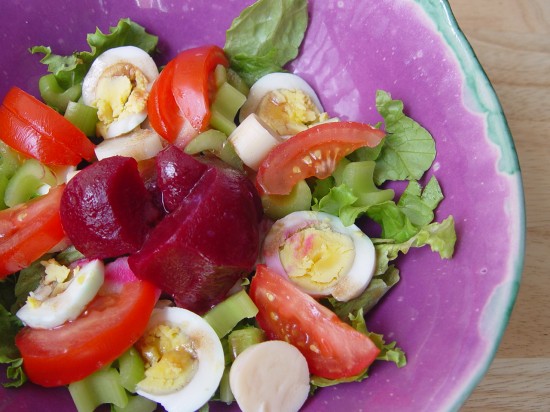 This is just about the weirdest little collection of recipes this week. There's something I like about each recipe, enough to want to try it, but then each recipe has something annoying about it. I guess that's rather advantageous, because I get to tweak to my heart's content. What fun is making a recipe if you don't change it in some way?
I'm lazy enough to not make meatballs very often. If I find meatloaf to be a chore, then meatballs are like making about a hundred little meatloaves. This recipe for meatballs in chipotle sauce has so many tempting flavors that I just may solicit help from the five-year-old to roll all those little balls. Fresh herbs, cumin seeds, two kinds of meat and rice instead of breadcrumbs … yum.
This raspberry chicken recipe is vague, to say the least, but when a recipe for chicken doesn't actually tell you what kind of chicken to use? The picture shows a breast, but baking chicken breasts for one-and-a-half hours seems like overkill to me. Nevertheless, the marinade sounds delicious and I think you could even use it like a grilling sauce.
Farro has quickly become the new trendy grain. The nice thing about trends is they tend to be based on what's healthy and everything I've read about farro makes it sound like something I should be eating. Except for the fact that it's a carb, but we'll pretend I don't know that so that I can try this farro, radicchio and roasted beet salad recipe. Slathered in feta. Just can't suck.
Photo Credit: From Argentina With Love / Flickr