2013 mid-season TV premiere & return schedule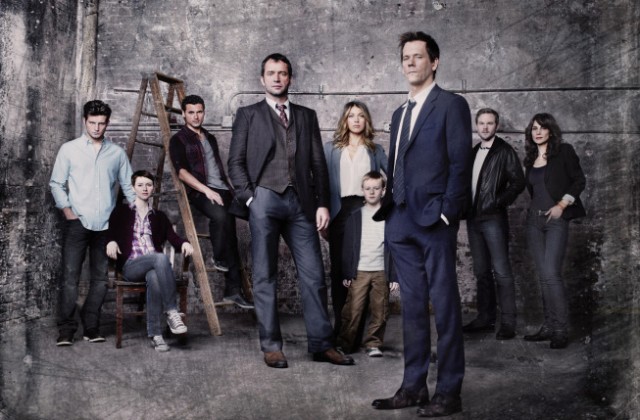 Here's our fully-updated 2013 mid-season schedule for what's premiering and returning on TV, and when. We will update it regularly, along with the subscribable calendar. Check back often!
To subscribe to the below schedule in iCal, copy this link and paste into the "Subscribe…" menu item in iCal. You can also just click it to open iCal or even click to add to your iPhone calendar. The same link will work in a Google Calendar as well! Or see the calendar as a web page (also embedded at the bottom of this post). The calendar will update as new shows are added/changed.
* All times are in EDT PM, unless otherwise mentioned.
* New series premieres are in Bold Italics
SERIES PREMIERES/RETURNS
JANUARY
Tuesday, January 1
9:00 Dance Moms (Lifetime)
9:00 Dual Survival (Discovery)
9:00 Emily Owens, M.D. (CW)
10:00 Parenthood (NBC)
10:00 Storage Wars: New York (A&E)
10:30 Double Divas (Lifetime)
Wednesday, January 2
8:00 Whitney (NBC)
8:30 Guys With Kids (NBC)
9:00 Law & Order: SVU (NBC)
9:00 NOVA (PBS)
10:00 Chicago Fire (NBC)
10:00 American Horror Story (FX)
Thursday, January 3
8:00 The Big Bang Theory (CBS)
9:00 Person of Interest (CBS)
10:00 Buck Wild (MTV)
10:00 Elementary (CBS)
Friday, January 4
8:30 Need To Know (PBS)
9:00 CSI: NY (CBS)
10:00 Bering Sea Gold (Discovery)
10:00 Blue Bloods (CBS)
10:00 Merlin (Syfy)
10:00 Over/Under (USA)
Sunday, January 6
8:00 Mob Wives (VH1)
8:00 Once Upon a Time (ABC)
8:00 The Simpsons (FOX)
8:30 Bob's Burgers (FOX)
9:00 The Biggest Loser (NBC)
9:00 Downton Abbey (PBS)
9:00 Family Guy (FOX)
9:00 The Good Wife (CBS)
9:00 Rachael Vs. Guy Celebrity Cook-Off (Food)
9:00 Revenge (ABC)
9:30 American Dad (FOX)
10:00 The Mentalist (CBS)
10:00 Happy Endings (ABC)
10:30 Don't Trust the B—- in Apartment 23 (ABC)
11:00 Watch What Happens: Live (Bravo)
Monday. January 7
8:00 Antiques Roadshow (PBS)
8:00 The Bachelor (ABC)
8:00 Switched at Birth (ABC Family)
9:00 Bunheads (ABC Family)
10:00 Deception (NBC)
10:00 Vanderpump Rules (Bravo)
10:00 Castle (ABC)
Tuesday, January 8
8:00 Betty White's Off Their Rockers (NBC)
8:00 NCIS (CBS)
8:00 Pretty Little Liars (ABC Family)
8:00 Raising Hope (FOX)
8:30 Ben & Kate (FOX)
9:00 Go On (NBC)
9:00 The Lying Game (ABC Family)
9:00 NCIS: Los Angeles (CBS)
9:00 New Girl (FOX)
9:30 The Mindy Project (FOX)
9:30 The New Normal (NBC)
10:00 Africa (Discovery)
10:00 America's Supernanny (Lifetime)
10:00 Chopped (Food)
10:00 Cougar Town (TBS)
10:00 Frontline (PBS)
10:00 The Joe Schmo Show (Spike)
10:00 Justified (FX)
10:00 Million Dollar Decorators (Bravo)
10:00 Private Practice (ABC)
10:00 Snooki & JWoww (MTV)
10:00 Vegas (CBS)
10:30 The Burn With Jeff Ross (Comedy)
Wednesday, January 9
8:00 The Middle (ABC)
8:30 The Neighbors (ABC)
9:00 People's Choice Awards (CBS)
9:00 Modern Family (ABC)
9:30 Suburgatory (ABC)
10:00 Barter Kings (A&E)
10:00 Nashville (ABC)
10:00 Washington Heights (MTV)
Thursday, January 10
8:00 30 Rock (NBC)
8:00 Critics' Choice Movie Awards (CW)
8:00 Last Resort (ABC)
9:00 Grey's Anatomy (ABC)
9:00 The Killer Speaks (A&E)
9:00 Millionaire Matchmaker (Bravo)
9:00 The Office (NBC)
10:00 Kathy (Bravo)
10:00 Property Wars (Discovery)
10:00 Scandal (ABC)
Friday, January 11
9:00 Fringe (FOX)
Saturday, January 12
10:00 Banshee (Cinemax)
Sunday, January 13
7:30 The Cleveland Show (FOX)
8:00 Golden Globe Awards (NBC)
9:00 Girls (HBO)
9:00 Shameless (Showtime)
9:30 Enlightened (HBO)
10:00 House of Lies (Showtime)
10:30 Californication (Showtime)
Monday, January 14
8:00 Bones (FOX)
8:00 The Carrie Diaries (CW)
8:00 Continuum (Syfy)
8:00 How I Met Your Mother (CBS)
9:00 2 Broke Girls (CBS)
9:00 Being Human (Syfy)
9:30 Mike & Molly (CBS)
10:00 Hawaii Five-0 (CBS)
10:00 Lost Girl (Syfy)
Tuesday, January 15
8:00 Hart of Dixie (CW)
8:00 Pioneers of Television (PBS)
9:00 Face Off (Syfy)
9:00 The Ultimate Guide to the Presidents (History)
10:00 Real Husbands of Hollywood (BET)
10:30 Second Generation Wayans (BET)
10:30 Total Blackout (Syfy)
Wednesday, January 16
8:00 American Idol (FOX)
8:00 Arrow (CW)
9:00 Criminal Minds (CBS)
9:00 Ghost Hunters (Syfy)
9:00 Supernatural (CW)
10:00 Bobby's Dinner Battle (Food)
10:00 CSI (CBS)
10:00 Ghost Mine (Syfy)
10:00 Workaholics (Comedy)
10:30 Kroll Show (Comedy)
Thursday, January 17
8:00 The Vampire Diaries (CW)
8:30 Parks & Recreation (NBC)
9:00 Anger Management (FX)
10:00 Archer (FX)
10:00 Suits (USA)
10:30 Legit (FX)
11:00 Totally Biased with W. Kamau Bell (FX)
12:00AM Newsreaders (Adult Swim)
Friday, January 18
8:00 Nikita (CW)
10:00 Real Time with Bill Maher (HBO)
Saturday, January 19
9:00 Ripper Street (BBCA)
Monday, January 21
9:00 90210 (CW)
9:00 The Following (FOX)
Tuesday, January 22
8:00 The Taste (ABC)
8:00 The Ultimate Fighter (FX)
10:00 White Collar (USA)
10:00 Wild Things with Dominic Monaghan (BBCA)
Wednesday, January 23
10:00 Necessary Roughness (USA)
Thursday, January 24
9:00 Beauty and the Beast (CW)
9:00 Glee (FOX)
9:00 Project Runway (Lifetime)
Friday, January 25
9:00 Spartacus: War of the Damned (Starz)
Sunday, January 27
8:00 Screen Actors Guild Awards (TNT, TBS)
Monday, January 28
9:00 Dallas (TNT)
Tuesday, January 29
9:00 Top Gear (History)
10:00 Southie Rules (A&E)
10:00 Ultimate Soldier Challenge (History)
10:00 The Americans (FX)
11:00 Nikki & Sara Live (MTV)
Thursday, January 31
10:00 Chef Wanted with Anne Burrell (Food)
10:00 Do No Harm (NBC)
FEBRUARY
Friday, February 1
8:00 NAACP Image Awards (NBC)
8:00 Undercover Boss (CBS)
Sunday, February 3
6:30 Super Bowl XLVII (CBS)
Monday, February 4
8:30 Rules of Engagement (CBS)
10:00 Monday Mornings (TNT)
Tuesday, February 5
9:00 Smash (NBC)
10:00 Body of Proof (ABC)
10:00 Tosh.0 (Comedy)
Wednesday, February 6
9:00 The Spies of Warsaw (BBCA)
Thursday, February 7
8:00 Community (NBC)
11:30 Brand X with Russell Brand (FX)
Friday, February 8
8:00 The Job (CBS)
8:00 Touch (FOX)
10:30 The Jenny McCarthy Show (VH1)
Sunday, February 10
8:00 The Grammy Awards (CBS)
9:00 Bar Rescue (Spike)
9:00 Battlestar Galactica: Blood & Chrome (Syfy)
9:00 The Walking Dead (AMC)
10:00 Car Lot Rescue (Spike)
11:00 Talking Dead (AMC)
Monday, February 11
11:00 Inside Comedy (Showtime)
Tuesday, February 12
8:00 Westminster Kennel Club Dog Show (USA)
Wednesday, February 13
8:00 Survivor (CBS)
10:00 Southland (TNT)
Thursday, February 14
8:00 Zero Hour (ABC)
9:00 Comic Book Men (ABC)
9:30 Freakshow (AMC)
10:00 Immortalized (AMC)
Sunday, February 17
8:00 The Amazing Race (CBS)
Tuesday, February 19
9:00 Cult (CW)
10:30 The Jeselnik Offensive (Comedy)
Sunday, February 24
8:30 The Academy Awards (ABC)
Tuesday, February 26
10:00 Golden Boy (CBS)
10:00 Robot Combat League (Syfy)
Wednesday, February 27
9:00 Boston's Finest (TNT)
9:00 Haunted Collector (Syfy)
10:00 Psych (USA)
10:00 Stranded (Syfy)
MARCH
Sunday, March 3
9:00 The Apprentice (NBC)
9:00 Red Widow (ABC)
10:00 Vikings (History)
Friday, March 8
8:00 Fashion Star (NBC)
9:00 Grimm (NBC)
Monday, March 18
8:00 Dancing with the Stars (ABC)
Tuesday, March 19
8:00 Celebrity Diving (ABC)
Monday, March 25
8:00 The Voice (NBC)
10:00 Revolution (NBC)
Saturday, March 30
9:00 Orphan Black (BBCA)
Sunday, March 31
8:00 Ready for Love (NBC)
9:00 Game of Thrones (HBO)
9:00 Mr. Selfridge (PBS)
Photo Credit: Michael Lavine/FOX