2013 TV fall premiere and return schedule and calendar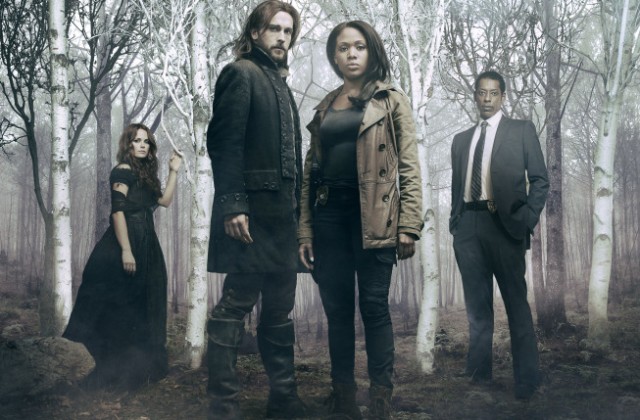 Here's our fully-updated 2013 fall schedule for what's premiering on TV, and when. We will update it regularly, along with the subscribable calendar. Check back often!
To subscribe to the below schedule in iCal, copy this link and paste into the "Subscribe…" menu item in iCal. You can also just click it to open iCal or even click to add to your iPhone calendar. The same link will work in a Google Calendar as well! Or see the calendar as a web page (also embedded at the bottom of this post). The calendar will update as new shows are added/changed.
* All times are in EDT PM, unless otherwise mentioned.
* New series premieres are in Bold Italics
SERIES PREMIERES/RETURNS
SEPTEMBER
Tuesday, September 3
10:00 Cold Justice (TNT)
10:00 Luther (BBCA)
10:00 Tosh.0 (Comedy)
10:00 We're The Fugawis (History)
10:30 Brickleberry (Comedy)
Wednesday, September 4
9:00 Inside the NFL (Showtime)
10:00 Ghost Mine (Syfy)
10:00 It's Always Sunny in Philadelphia (FXX)
10:30 The League (FXX)
11:00 Totally Biased with W. Kamau Bell (FXX)
Thursday, September 5
8:30 Sunday Night Football (NBC)
Friday, September 6
10:00 20/20 (ABC)
Saturday, September 7
8:00 Cupcake Wars (Food)

Sunday, September 8
9:00 Boardwalk Empire (HBO)
Monday, September 9
8:00 The Million Second Quiz (NBC)
Tuesday, September 10
10:00 Sons of Anarchy (FX)
12:00AM The Heart, She Holler (Adult Swim)
Wednesday, September 11
8:00 The X Factor (FOX)
9:00 Restaurant Stakeout (Food)
10:30 Thieves, Inc. (Food)

12:00AM Derek (Netflix)
Friday, September 13
10:00 Haven (Syfy)
10:00 Real Time with Bill Maher (HBO)
Sunday, September 15
10:00 The Great Santini Brothers (History)
Monday, September 16
8:00 Bones (FOX)
8:00 Dancing with the Stars (ABC)
9:00 Sleepy Hollow (FOX)
Tuesday, September 17
8:00 Dads (FOX)

8:30 Brooklyn Nine-Nine (FOX)
9:00 New Girl (FOX)
9:30 The Mindy Project (FOX)
10:00 The New Atlanta (Bravo)
Wednesday, September 18
8:00 Survivor (CBS)
10:30 Key & Peele (Comedy)
Friday, September 20
8:00 Last Man Standing (ABC)
8:30 The Neighbors (ABC)
9:00 Shark Tank (ABC)
Sunday, September 22
11:30 China, IL (Adult Swim)
Monday, September 23
8:00 How I Met Your Mother (CBS)
8:00 The Voice (NBC)
9:00 2 Broke Girls (CBS)
9:30 Mom (CBS)
10:00 The Blacklist (NBC)
10:00 Hostages (CBS)
10:00 Castle (ABC)
Tuesday, September 24
8:00 Marvel's Agents of S.H.I.E.L.D. (ABC)
8:00 NCIS (CBS)
9:00 The Goldbergs (ABC)
9:00 NCIS: Los Angeles (CBS)
9:30 Trophy Wife (ABC)
10:00 Chicago Fire (NBC)
10:00 Fangasm (Syfy)
10:00 Lucky 7 (ABC)
10:00 Person of Interest (CBS)
Wednesday, September 25
8:00 The Middle (ABC)
8:00 Revolution (NBC)
8:30 Back in the Game (ABC)
9:00 Criminal Minds (CBS)
9:00 Law & Order: SVU (NBC)
9:00 Modern Family (ABC)
10:00 CSI (CBS)
10:00 Nashville (ABC)
10:00 South Park (Comedy)
Thursday, September 26
8:00 The Big Bang Theory (CBS)
8:00 Parks & Recreation (NBC)
9:00 The Crazy Ones (CBS)
9:00 Glee (FOX)
9:00 Grey's Anatomy (ABC)
9:00 The Michael J. Fox Show (NBC)

9:30 Two and a Half Men (CBS)
10:00 Elementary (CBS)
10:00 Parenthood (NBC)
Friday, September 27
8:00 Masterchef Junior (FOX)
8:00 Undercover Boss (CBS)
9:00 Dateline (NBC)
9:00 Hawaii Five-0 (CBS)
10:00 Blue Bloods (CBS)
Saturday, September 28
10:00 48 Hours (CBS)
Sunday, September 29
8:00 The Amazing Race (CBS)
8:00 Once Upon a Time (ABC)
8:00 The Simpsons (FOX)
8:30 Bob's Burgers (FOX)
9:00 Family Guy (FOX)
9:00 The Good Wife (CBS)
9:00 Homeland (Showtime)
9:00 Revenge (ABC)
9:30 American Dad (FOX)
10:00 Betrayal (ABC)
10:00 Eastbound & Down (HBO)
10:00 Masters of Sex (Showtime)
10:00 The Mentalist (CBS)
10:30 Hello Ladies (HBO)
Monday, September 30
8:30 We Are Men (CBS)
OCTOBER
Wednesday, October 2
9:30 Super Fun Night (ABC)
10:00 Ironside (NBC)
10:00 Top Chef (Bravo)
Thursday, October 3
8:00 The Vampire Diaries (CW)
8:30 The Millers (CBS)
8:30 Welcome to the Family (NBC)
9:00 The Originals (CW)
9:00 Sean Saves the World  (NBC)
10:00 Scandal (ABC)
Sunday, October 6
9:00 Drop Dead Diva (Lifetime)
9:00 The Paradise (PBS)
Monday, October 7
8:00 Hart of Dixie (CW)
9:00 Beauty and the Beast (CW)
Tuesday, October 8
8:00 The Biggest Loser (NBC)
9:00 Supernatural (CW)
Wednesday, October 9
8:00 Arrow (CW)
9:00 The Tomorrow People (CW)
Thursday, October 10
8:00 Once Upon a Time in Wonderland (ABC)
Sunday, October 13
9:00 The Walking Dead (AMC)
10:00 Talking Dead (AMC)
12:00AM Comic Book Men (AMC)
Tuesday, October 15
10:00 Real Husbands of Hollywood (BET)
Thursday, October 17
9:00 Reign (CW)
9:00 White Collar (USA)
10:00 Covert Affairs (USA)
Saturday, October 19
10:00 Dancing on the Edge (Starz)
Tuesday, October 22
9:00 Ravenswood (ABC Family)
10:00 Awkward (MTV)
Friday, October 25
8:00 The Carrie Diaries (CW)
9:00 Grimm (NBC)
10:00 Dracula (NBC)
NOVEMBER
Sunday, November 3
8:00 It Takes a Choir (USA)
Monday, November 4
8:00 Almost Human (FOX)
Friday, November 8
9:00 Raising Hope (FOX)
9:30 Enlisted (FOX)
Saturday, November 23
10:00 Atlantis (BBCA)
Monday, November 25
9:00 Major Crimes (TNT)
Tuesday, November 26
9:00 Boston's Finest (TNT)
Photo Credit: Michael Lavine/FOX