Californication: The Fifth Season – DVD giveaway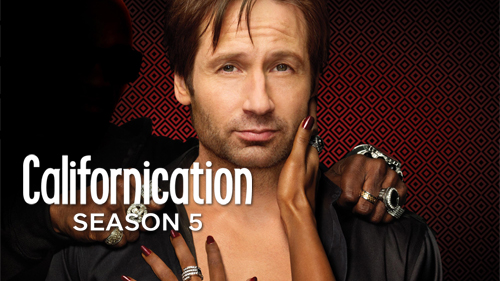 I'm giving away one copy of season five of 'Californication' on DVD to a random commenter to this post!
I'm casting pride aside and publishing some giveaway posts today to nudge my post-count numbers into the four-digit mark. Look for at least one more giveaway post later today.
For this one, we've got one copy of Showtime's Californication: The Fifth Season, and we're giving it away to a random commenter to this post.
All you need to do is leave a comment to this post saying something cool about the series or why you want the set — more than just "I want it." We'll pick one commenter amongst the comments to this post, completely at random, and alert them after the giveaway ends on Monday, January, 7 at Midnight ET (make sure your spam filters aren't blocking mail from @cliqueclack.com!). Only one entry per person per method and you must have a valid U.S.-based mailing address. This giveaway is open to U.S. residents of 18 years of age or older only. Not following these guidelines voids your entry. Good luck!
[easyazon-image align="none" asin="B009DA74ES" locale="us" height="160″ src="http://ecx.images-amazon.com/images/I/51X7yqbtD6L._SL160_.jpg" width="113″][easyazon-image align="none" asin="B005HMHPE0″ locale="us" height="160″ src="http://ecx.images-amazon.com/images/I/5168rFcbCDL._SL160_.jpg" width="114″][easyazon-image align="none" asin="B003FSTN8O" locale="us" height="160″ src="http://ecx.images-amazon.com/images/I/514U55tkWpL._SL160_.jpg" width="114″]
Photo Credit: Showtime