Is Arrow's Speedy a spoiled, stuck up baby? Yes.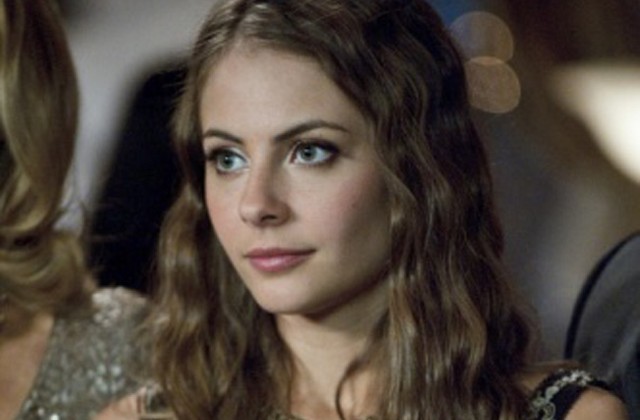 What is wrong with Arrow''s Speedy? Thea is a spoiled rotten kid who can't stop whining about how terrible her life is. HELLO! It's TEN times better than those around her. Grow the hell up!
I have had it up to here with Arrow's Speedy. I know, I know — Green Arrow's original sidekick was a drug addict. But, I never read the comic featuring his drug use. I remember his character before the drug abuse, the character after, and the character in his recent relapse, but for some odd reason I never read the original during, so I can't comment on Arrow's faithfulness. But, I just can't deal with Speedy's "issues" anymore.
I just can't deal with Speedy's "issues" anymore.
Seriously, what is wrong with this kid? For all of her 18 years she lived nothing but luxury. Everything terrible in her life turned itself around. She thought her brother died, BUT HE CAME BACK!!! She thought her father died. He did. But, she also got a kickass stepfather. ON top of that, she had her mother, her brother's ex-girlfriend and her brother's best friend ALL surrounding her and supporting her. But, WAH, she'd rather wallow in her misery than thank her familial blessings.
Almost everyone in this show had a worse life than her, but aren't messed up like she is.
Her mother throws her the best 18th birthday party ever, gives her a convertible, and surrounds her with her friends. Of course, the minute she thinks her mother's having an affair with the incredibly skeevy guy next door she does drugs AND then hops in a car to endanger others. REALLY?! First off, hasn't she noticed that her mother gets handsy with everyone? The numerous shoulder rubs Moira provides to Oliver give me a creepy Oedipal Hamlet feeling. PLUS, didn't she let the dude into her mother's bedroom WEEKS ago without batting an eye? Either way, her mom maybe cheating isn't enough to justify her actions. Random, thy name is Speedy.
Almost everyone in this show had a worse life than her, but aren't messed up like she is.
Laurel's mother is gone. Her boyfriend cheated on her WITH her sister who is NOW dead. Her job has no MONEY which means she must whore herself out to every rich guy with a crush. PLUS, her current boyfriend's her ex-boyfriend's douchey best friend with daddy issues.
OLIVER was TORTURED, watched his father MURDER another man, watched his girlfriend's sister die a horrible death, survived a pseudo-deserted island, and possibly experienced betrayal by his only island ally. PLUS, he KILLS people on a nightly basis.
Diggle's BROTHER is dead. He has a crazy crush on his sister-in-law. He survived war overseas only to partner with a man who LIES to him at every turn. And, his former best friend kidnapped his sister-in-law and threatened him.
Moira's first husband died. Her second husband is kidnapped. And, the man she partnered with wants to destroy the city.
Even TOMMY has a worse life story. His mother was murdered. His father abandoned him to become a murdering archer. He was CUT OFF from HIS OWN trust fund. And, now he works for his elusive best friend.
Like the girls in Girls, I just can't with you, Speedy.
Speedy's complaints just don't measure up, considering everyone keeps bending over backwards to make her feel better. You think you're brother's dead, so you're upset. Your brother's back, you're still upset. Your brother starts cleaning up his act, you get even madder. Your brother tries to spend time with you and throws a holiday party for you. You sleep with a douche during the party to get back at him. Like the girls in Girls, I just can't with you, Speedy.
Willa Holland does an excellent job portraying you. But, seriously, girl, grow the HELL up and, stop expecting your family to bail you out. Don't make me put you on a dessert island with a bunch of arrows to make you mature.  So, GET it TOGETHER, girl!
Photo Credit: CW