The Mentalist's Jack Plotnick on Brett Partridge's true fate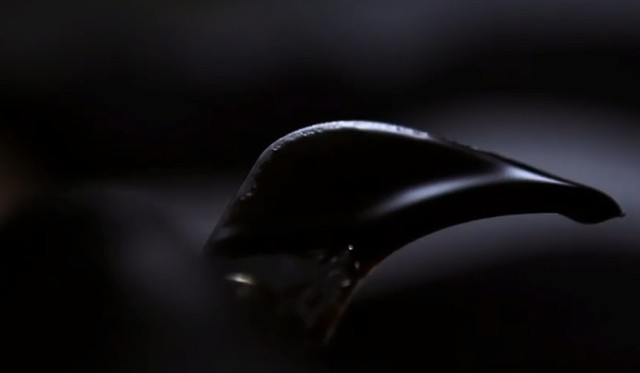 Once again I reached out to 'The Mentalist's' Jack Plotnick (the now late Brett Partridge), this time about his character's demise. Really dead, or faking it? And was he the voice of Red John back in "Red Sky in the Morning?"
First of all, let me explain that photo above. I'm including that here because I have no freakin' clue what it is, thought it's apparently whatever Red John used to kill Brett Partridge. Or to hurt Lisbon. Anyone have an idea? Anyway, onto the point of this post. …
I — alone with many other believers in Brett Partridge as Red John — was pretty damned disappointed in the latest episode of The Mentalist, as we saw the creepy forensics man taken down by the real Red John. (Not disappointed in the episode itself, but that outcome of it.) I didn't want to believe it. I replayed the scene over a few times, tying to see if there was a chance Partridge was faking it. That maybe he was the one who pulled Lisbon aside in the dark. Then the promo for next week's episode hit: "the list is now down to six Red John suspects." What?! No! Partridge could still be alive, dammit!
"I know! I'll ask the actor, Jack Plotnick himself! He'll know!"
Me: "Hey Jack! Wow that was a wild episode. So does this mean it's the end of your time on Mentalist?"
Plotnick: "Yep. That's it for me! Ah well, all good things must come to a (bloody) end. ;-P"
Me: "Aw … so there's no chance of your character faking it? All is confirmed the next episode?"
JP: "…as a door nail."
Gasp! It's true … he's officially done! Kaput. Over and out. Brett Partridge is through as being a Red John suspect.
Brett Partridge is through as being a Red John suspect.
But … I'm still skeptical. Not that he could be Red John or that even Plotnick will come back to reprise his role, but that Partridge is merely another cog in the giant Red John wheel-o-death. Why else would he have called out "Tiger, Tiger" (as Red John recited back in the "Red Sky in the Morning" episode)? What, was Red John dressed as a tiger?
I went on to ask Plotnick about one other thing he previously refused to discuss, but now with his character gone …
Me: "OK one last question: was that your voice on the phone either in previous seasons or last night's?"
JP: "No, it was not."
Well now, that's put to bed. But could it be that Plotnick is just being kept seriously in the dark and will be back some day? I say it's rather unlikely.
So what do you think? With Partridge now gone, who's your top choice for Red John? Entertainment Weekly has a great interview with creator Bruno Heller on this most recent episode and what to expect later this season. It sure sounds like we might see a conclusion to this mystery this season, or at least get very close to an endgame.
[easyazon-image align="none" asin="B009LDCZYQ" locale="us" height="160″ src="http://ecx.images-amazon.com/images/I/51sd8DsvzDL._SL160_.jpg" width="139″][easyazon-image align="none" asin="B0058YPJOU" locale="us" height="160″ src="http://ecx.images-amazon.com/images/I/51Axg6k1BPL._SL160_.jpg" width="139″][easyazon-image align="none" asin="B003R0MF1W" locale="us" height="160″ src="http://ecx.images-amazon.com/images/I/510veXw-KuL._SL160_.jpg" width="139″]
Photo Credit: CBS