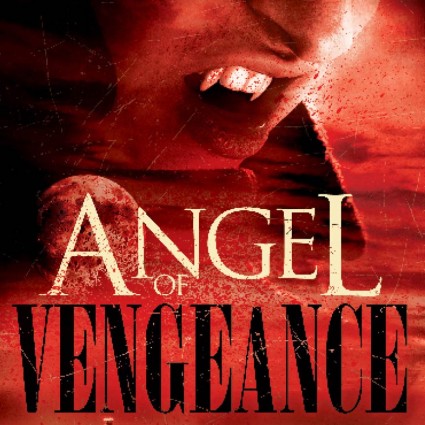 (Check out part one and part two of the interview)
A few weeks ago I found myself lucky enough to interview Trevor Munson, the creator of fan favorite Moonlight. This week I review his novel.
If you don't know Moonlight think a modern-day Forever Knight, but which played for only 17 episodes on CBS (2007-2008) and starred the abs-licious Alex O'Loughlin (Hawaii 5-0), the amazing Sophia Myles (Dr. Who), and the rakish Jason Dohring (Veronica Mars). Although television seemingly produces a show every decade about a redemptive vampire detective, including the aforementioned Forever Knight (1989-1996) and the WB's Angel (1999-2004), Moonlight flipped the switch with a contemporary 1950's musician-turned-vampire-investigator. While Forever Knight lasted for three seasons and Angel sputtered for five, Moonlight only lasted for seventeen episodes. I watched Moonlight for almost every single episode. Like a new foal Moonlight started coltishly. Yet as the show progressed it slowly developed a beautifully melancholic tone which matched its actors' capabilities. Unfortunately, just as the show deepened its mythology, broadened its core cast to incorporate even more talent, and improved its main actor's vocal inflection to match his facial expressions (before the 21st century vampire explosion), CBS threw in the towel.
While CBS missed out, luckily Titan Books did not. Before Munson created the television show, he wrote a novel to circulate amongst the various networks and production houses for adaptation. Angel of Vengeance is the original text, which spawned the series, which inspired the cult. However, lest you believe Angel of Vengeance the novel equals Moonlight the series, I will have to correct your assumptions. Although both surround a self-isolated vampire detective, Mick Angel delves into the darkest crimes, including tracking a burlesque dancer's missing kid sister.
I don't want to ruin the novel for anyone. However, like most noir texts, Angel of Vengeance resembles a darkly addictive ride, less fascinated with the end than the interim twists and turns. While the first half simultaneously delineates the noir world and re-constructs vampire mythology, the second addresses the mystery itself. I won't lie — I wasn't a fan of the first half. Similar to the initial three episodes of Moonlight, it seemed coltishly awkward. Yet once it shifted beyond introductions to the actual mystery, the novel bloomed. Although I felt it delayed the story, those unfamiliar with hard-boiled Spillane fiction might enjoy the setup.  All the same, I might suggest that Munson take vampire noir lore for granted in the second novel and drive straight to the plot. The second half seemed smoother in casually dispersing modified vampire lore without disrupting the plot. And the dark sensuality pulls you in. The only thing I truly disliked and discomfited me as a minority was the seemingly unnecessary urban racial dialect of buffoon-ish minority characters.
Questions people might ask probably include if their favorite characters are there, and about any other covert differences. While Moonlight the series features incredibly stylized, beautiful vampires, and Angel of Vengeance portrays their seamier cousins, the base story remains the same. Is Beth there? In a sense, yes. You just have to read to see. Is Josef there? In a way, yes. Once again, pick up the crimsoned text to see. Is Mick still a pansy-ass? No. That's one thing I hated about the show. Mick always seemed to require Beth's rescue after rescuing her, or he went down too easily after a fight, but in this text he doesn't. Is Mick still hot? In my mind, yes. In my mind he's also shirtless. Is it closer to vampire lore? I would say the novel falls closer to Stoker's canon than the series, which falls closer to contemporary vampire re-imaginings.
I don't want to say anything else to ruin the plot, but I'm pretty certain that between this review and part one and part two of the interview, you can get a pretty good feel for what occurs within the novel. Overall, despite the recent offerings on TV, in film, and in novels, a vampire noir novel still remains a unique idea, so I hope it does well. And I look forward to following Munson's career.
Photo Credit: Titan Books